Luke 24:1-12 – Easter – for March 27, 2016

"It was Mary Magdalene, Joanna, Mary the mother of James, and the other women with them who told these things to the apostles." (Luke 24:10)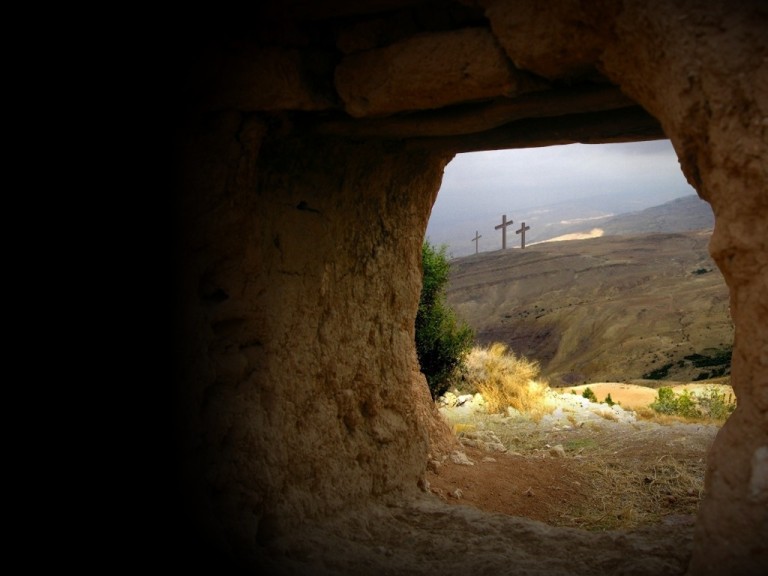 Easter has devolved into a slurry of candy bunnies, lilies with a shelf life at the supermarket, a little time off from work, and a tease for the looming, longer summer vacation. Eggs, real and plastic, are painted by the dozen, hidden, and hunted.
Where is Jesus?
That was also what they wanted to know at the first Easter.
I read Luke's account of the empty tomb again. Was it for the hundredth or five hundredth time? I've studied it, analyzed it, de-Greeked it, and have dutifully compared different translations of the third Gospel's twenty-fourth chapter. Inside warm, cozy churches and outside at chilly sunrise services where plumes of breath appeared like smoke announcing a new pope, I've preached it honestly, preached it poorly, and—until this last week—would claim I knew the passage well.
There was no denying my surprise at the 10 times (in the Common English Bible version) Luke's passage included the words "they" or "the women." And I admit bewilderment at Luke's solitary use of "the other women."
According to Luke, the women visited the tomb after the crucifixion to care for his dead flesh with "fragrant spices." They find the tomb has been opened. They enter that tomb. They can't help but notice . . .
Where is Jesus? Continue reading →