Mark 1:14-20 – for the 3rd Sunday after Epiphany – January 22, 2012

"The time is fulfilled, and the kingdom of God has come near…" (Mark 1:15)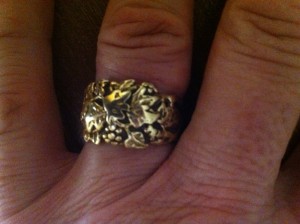 It could be said—only jokingly, of course—that if the New Testament is the Internet, then Mark's Gospel is Twitter.
The second Gospel (and first written) starts with a gallop and races toward its conclusion. No frills, lots of thrills. Jesus' comments come with the urgency of someone screaming "Duck!" because an errant ball hurled by Tim Lincecum is headed your way.
The time is fulfilled, and the kingdom of heaven has come near; repent, and believe in the good news.
Follow me and I will make you fish for people. 
Be silent and come out of him!
Let us go on to the neighboring towns, so that I may proclaim the message there also; for that is what I came out to do.
I do choose. Be made clean.
Those are the first five comments—couldn't they easily be tweeted?—by the Nazarene in Mark. Brevity? You bet! These sayings, if you count all the tweet-ready words, punctuation and spaces are, in order: 101, 46, 30, 120 and 27. Tweet on, Jesus!
Some scholars suggest Jesus' first words in Mark represent his ministry's essence. Those 101 words—in English, able to be tweeted without substituting "&" for "and" or deleting commas or periods—are as abrupt as they are clear. This scholarly claim could be frustrating if a New Testament expert desires to write an insightful bestseller for the masses. After all, who could make money on a book that doesn't have to be much longer than a few paragraphs? God is near. Transform your lives. Believe in the good news. That's all, folks!
Brevity has also underscored the best of my private life and public ministry . . . Continue reading →