Matthew 2:1-12 – First Sunday of Epiphany – for January 4, 2015

"After Jesus was born in Bethlehem in the territory of Judea during the rule of King Herod, magi came from the east to Jerusalem." (Matthew 2:1)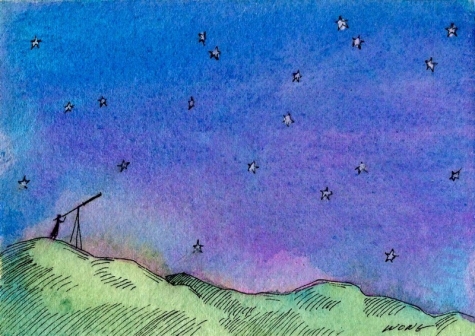 How many magi were there? Certainly the Gospel of Matthew never mentioned the names or numbers of those travelers from afar. Three is the traditional count, but modern magi math is based on the gifts offered to the child.
Did any unnamed and unnumbered sojourners really give those now-familiar treasures to Jesus and his family? Every first year seminary student knows they were symbolic gifts, somber references to impending greatness and inevitable death. And I can't help wondering if Matthew's author would've reconsidered those metaphoric presents if warned about a future of Black Fridays with its 40% discounts on the newest phones or fashions?
Many of us, myself included, put the bewildered shepherds and road-weary magi near each other on the mantel. The ceramic (or plastic or glass) figurines blankly gaze at the Christ child, where the infant is situated between old Joseph and young Mary. A host of heavenly angels—in my case, it's a solitary angel—hovers nearby. But every regular attendee of ye olde Sunday school classes could identify the annual mantel miscues. Luke's sheepish herders and Matthew's wise guys were from different stories and appeared at different times.
First century Herod was grim and devious. He, like the twentieth century's lying loser Richard Nixon or the vicious Joseph Stalin, had hidden agendas within hidden agendas. Can the one who has the power ever be trusted? We, the reader of Matthew, are glad for the dreams that warn the magi about Herod's manipulations. It's always better to take the long way home and still have your head properly attached to the neck. Continue reading →