Exodus 20:1-4, 7-9, 12-20 – The 17th Sunday of Ordinary Time – for Sunday, October 5, 2014

"I am the Lord your God, who brought you out of Egypt, out of the house of slavery. You must have no other gods before me…" (Exodus 20:2-3)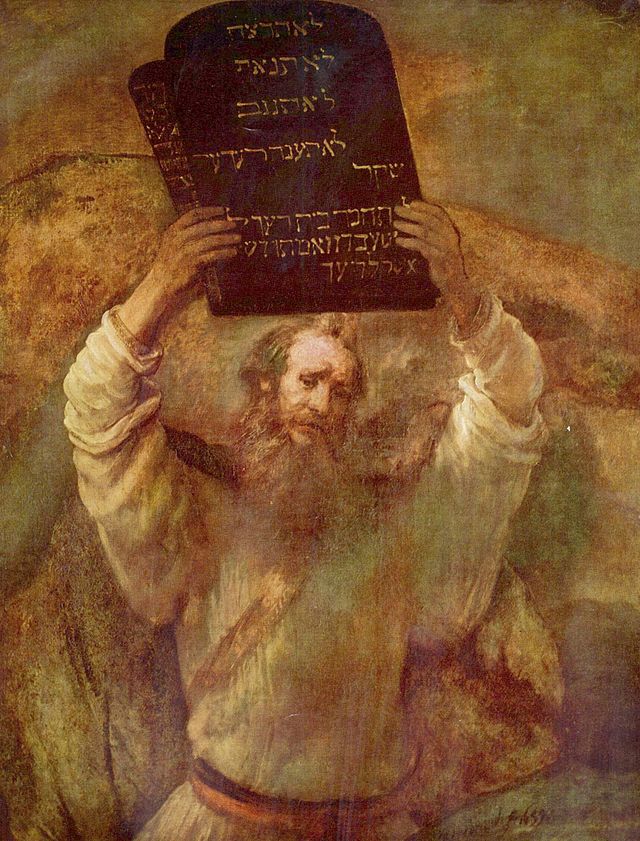 When teaching classes in churches, I occasionally tested students on the Ten Commandments.
Write 'em down.
Right now.
Start.
No sneaking a peek at the twentieth chapter of Exodus. No furtive glances at your neighbor's efforts. No searching the Internet. No asking leading questions of me, the guy giving the pop quiz.
The Ten Commandments are easy to remember. There's only ten, and so you never exceed the need for the readily available opposable thumbs (2) and flexible fingers (8). Furthermore, even the most verbose of the commandments can be crash-dieted to a reasonable handful of words.
The post-quiz review was enlightening . . .
Which one(s) did you forget?
What order did you put them in?
Did you add a "new" commandment? (In my experience, youth and adults often substituted a variation of the golden rule—treat your neighbor as yourself—for one of the traditional Godly edicts in Exodus.
Isn't #3 all about not using four-letter curses with God's name at the beginning, middle, or end? (Nope, not at all . . . unless you disagree with me! What do you believe #3 means?) Continue reading →