Did my red socks display jolly Santas, lush Christmas trees or singing angels?
I don't remember. I've worn and worn out many festive socks over the years.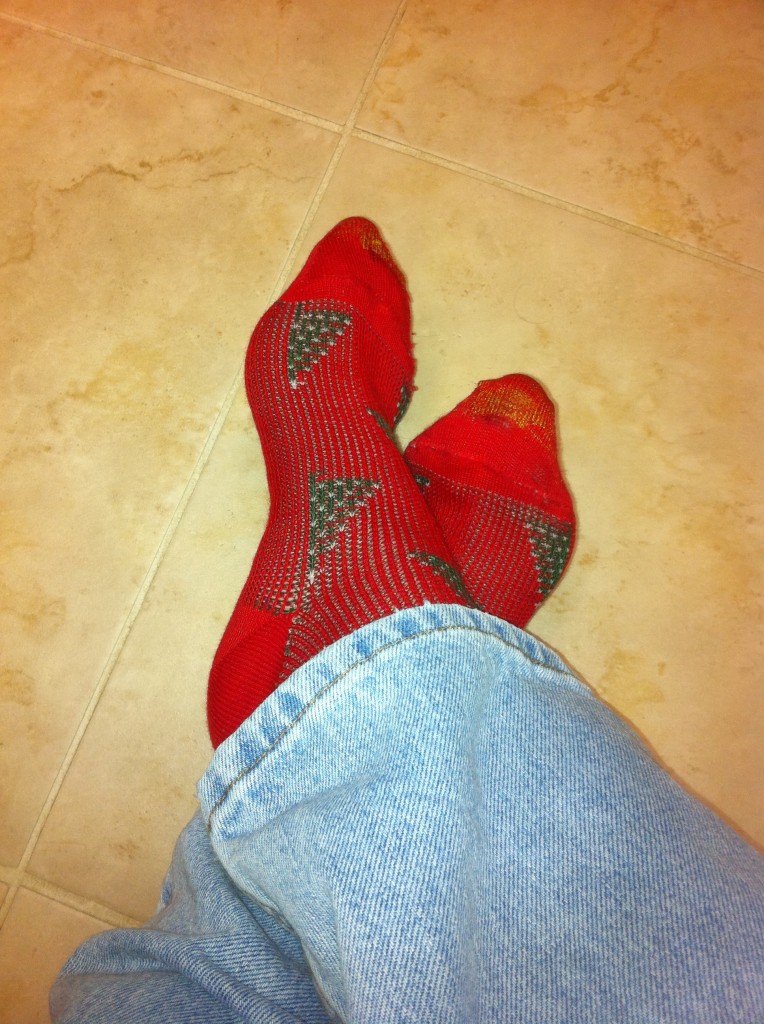 Advent's Third Word: WITNESS!
But I recall the snow, my December breath adrift like a miniature cloud, the long tramp from the driveway to their house. An hour or so outside of Madison, Wisconsin, the brittle night air contains the smell of cattle from the barn as my footsteps crunch on the icy path leading to the front door.
I also don't remember who answered. His teenaged daughter? His wife? His brother from the next farm over?
"I'm Larry," I say. "I had called and asked–"
"Yes, of course, come inside before you freeze. We're glad you came."
I entered a home I'd never been to before, and shook the hand of a stranger. In my faulty memory I can't be sure if the friendly hand grasping mine was the daughter, wife or brother, but I certainly felt welcomed. Other family members voiced their greetings. An unseen Christmas tree cast splinters of red and green light against the wall. Evidence of baking, maybe cookies, teased my nose.
Someone offered to take my coat. Then, after a cleared throat, one of my greeters quietly asked, "Could you take your shoes off?"
They gestured toward the entryway floor. Work boots, clogs, running shoes and other footwear rested on a throw rug. I shrugged off my shoes and added them to the mix. Especially in a Midwest winter, a season of mud and snow and ice, this wasn't unusual. Removing shoes helped in the battle for a clean house.
With my Advent/Christmas socks obvious, I padded into the living room, accompanied by members of the family. Everyone glanced at my feet, at those Santas or singing angels prancing against a bright red background. A Christmas tree anchored a corner, across from the fireplace. There was a sofa, several chairs and a hospital bed.
His wife said to me, eyes unblinking, voice strong, "This is John. He's so looking forward to meeting you." Continue reading →