Ruth 3:1-15; 4:13-17 – The 24th Sunday after Pentecost – for Sunday, November 8, 2015

"Ruth replied to her, 'I'll do everything you are telling me . . ." (Ruth 3:5)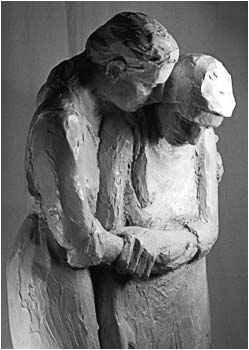 Once I thought differently about family.
Family was your parents and grandparents, siblings and second cousins; family was blood. It was where you were born. It was the accumulated generations of names, revered and scorned, all remembered when you gathered for the holy days. Family was place and time, us against them, common hopes and shameful failures, odd nicknames and secret recipes.
Until my daughter-in-law Ruth, I thought I knew what made a family real.
Call me Naomi, which in my language means "pleasant." But I also call myself Mara, which means "bitter."
For I have been bitter.
Death and I have been intimate. Continue reading →