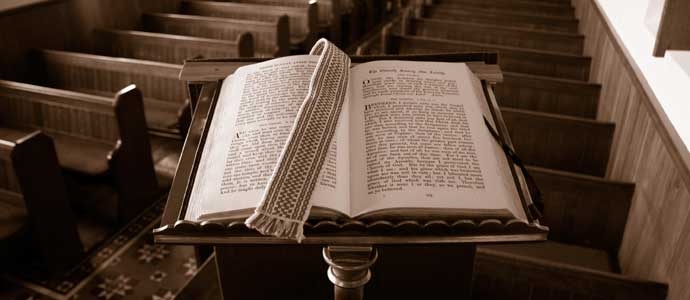 Once I never thought about retirement, other than being a good lad and salting away some rainy-day dollars each month for a distant future.
How could I ponder retirement when, on a pre-dawn Sunday morning, the sermon was still making demands? In a few hours the sanctuary seats, cradling innocent-appearing adults and cute children, would be occupied. Every member was a mix of dreams and disappointments. They'd all felt loss (of faith, of loved ones, of a future). And a few, with clenched jaws or fake smiles, hoped today the preacher would say something that made sense.
Or, they were present from habit or the football game was on later or the kids should go to church or the wife had given "the look" and it was far better to get your butt to church after a quick bowl of Cheerios rather than protest.
No, early on Sunday mornings, with an unfinished sermon (and it's never truly done until the "Amen" hours later after the good news was cast before the beloved, beleaguered, bored, bereft dwellers of the pews), retirement was never a thought.
It is now.
The proverbial fat lady sings in June 2018. Continue reading →