Psalm 150 – The second Sunday of Easter – for April 3, 2016

"Praise God with drum and dance! Praise God with strings and pipe!" (Psalm 150:4)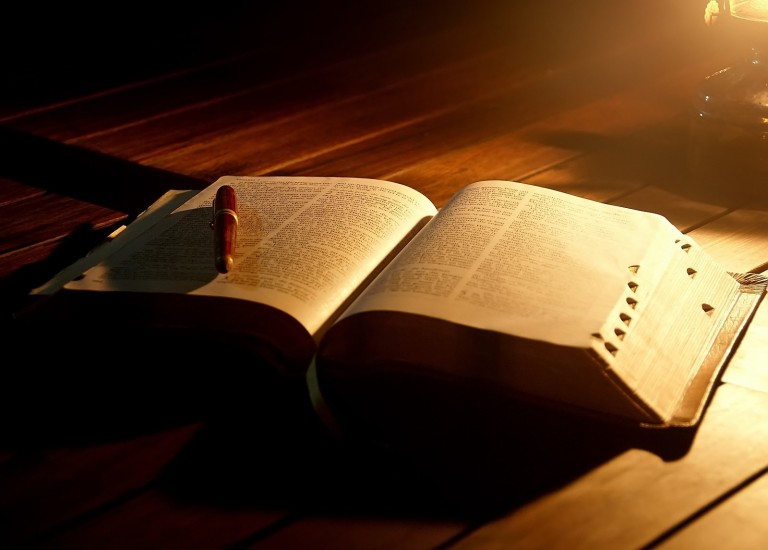 Hold your Bible open so there are two equal parts. Then, on the left side, divide the pages in half again and you'll find . . .
The Psalms.
In the blurry past, my brown hair cropped short and wearing a skinny tie and nervous smile, a Sunday school teacher told me the secret to finding the book in the Bible with the most chapters. It was also, if I recall correctly, the secret to locating the New Testament's opening words. Instead of dividing the pages on the left, divide those on the right in half and—ta-da—Matthew would literally be close at hand.
Or you could endlessly thumb through the Bible's devilishly thin pages, trial-and-erroring for whatever prophet, parable, or miracle was the intended goal.
I wonder if this was a Protestant-only secret, since the Roman Catholics and their Apocryphal section (Hooray for Tobit, the Maccabees times three, and more) could spoil the divide-the-Bible trick.
I heard the voices of my sweet-natured Sunday school teachers when reading Psalm 150 this week. It's the Psalm for the Sunday after this year's Easter. It's easy to find, whether a reader marches through the pages or chooses an absurdly accurate digital search. Psalm 150 is the last chapter. Continue reading →