Please note . . . by the end of Monday, June 2, the contest concluded. Five winners responded! Should I do this again?
I'm not much of a contest guy. Or a give-free-books-away guy.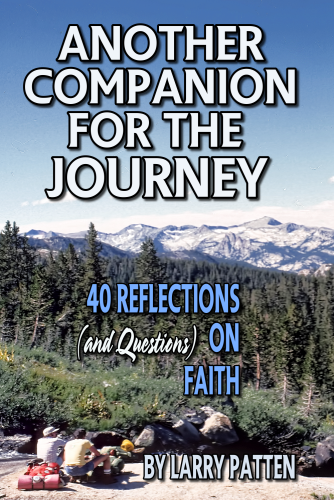 But I want to try something with my new collection of essays: "Another Companion for the Journey."
I want to "give away" 5 of my books*.
If you are one of the first 5 readers** to respond to this post by leaving a comment, you'll receive a free paperback or Kindle-version copy of the book. (A suggested comment could be, "Larry, gimme that free book!")
But there is, inevitably, A CATCH. I would like whomever "wins" to consider writing a review of the book at the Amazon page. Note how polite I was: I just want you to consider it!
If you do post a review, 1) be honest with your reaction and the number of stars you choose . . . and 2) make sure the review includes that you received a free copy from the incredibly generous, compassionate author (a.k.a. me).
By the way, if you've read "Another Companion" already, or are forced to buy it later ('cuz you lost this riveting contest) I'd also appreciate it if you considered writing a review! Frankly, selfishly, reviews help potential sales.
I'm not begging. Just, aw shucks, shuffle my feet, asking . . . Continue reading →