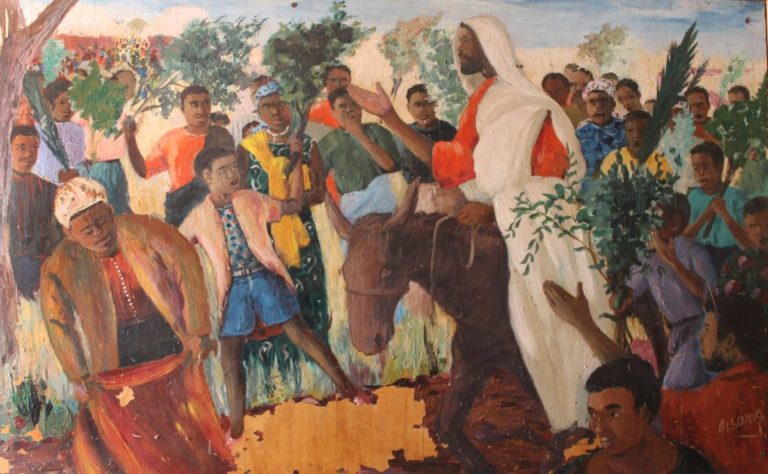 Once—but only once—I preached on Palm Sunday and tried to be funny.
Note the word "tried."
How interesting, I mused in the sermon, that in Matthew (but not in John, Mark, or Luke) Jesus entered Jerusalem simultaneously riding two animals? I embellished the moment with words and gestures, attempting to help people visualize Matthew 21:6:
The disciples went and did as Jesus had directed them; they brought the donkey and the colt, and put their cloaks on them, and he sat on them.
There you go. He sat on "them." Mark and Luke only have a colt. John, hedging a bit, claimed it was a donkey's colt. But that's still singular! Why did Matthew's author seem to have Jesus straddling two different animals? An easy answer was Matthew viewed Jesus' life as the fulfillment of Jewish prophesies. One of those "predictions" came from Zechariah. If you read Zechariah 9:9, with its longing for the coming of a humble king, you'll run across a reference to . . . one animal. But Matthew, interpreting that ancient verse, conveys it so literally that it's as if Jesus rode multiple mounts. Continue reading →