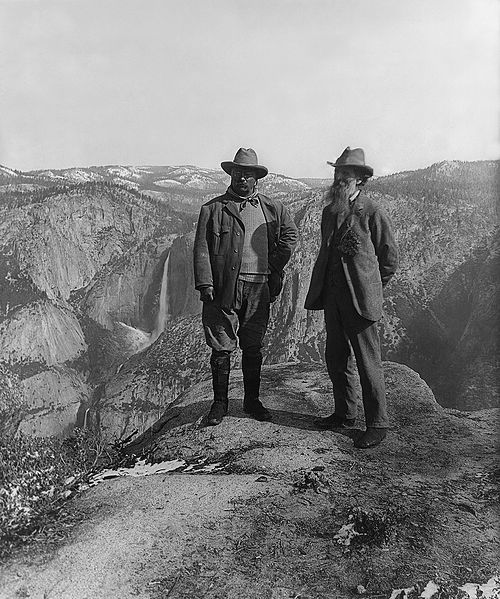 What is the best American idea?
(Before veering negative, I'll be positive!)
I'll usually say the national park system. I'm proud that Yosemite, in my geographic back yard, was where Teddy Roosevelt and John Muir schemed to radically protect and care for wilderness.
What about Thomas Jefferson and his buddies scribing the Declaration of Independence?
Jazz?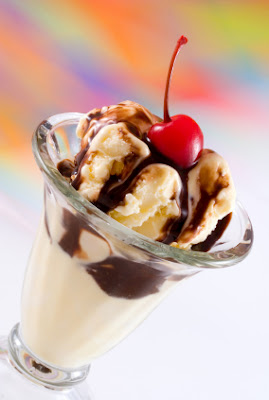 Since my wife's from the dairy state, maybe I should advocate the ice cream sundae, "invented" by a Two Rivers, Wisconsin resident in 1881. Those scoops of ice cream and ribbons of chocolate were so special you should only eat 'em on a Sunday. Or, oops, make it real special: call every day a Sundae!
What do you think is America's best?
What about the worst?
I think Christian millennialism ranks low (or high?) on the "worst idea" scale. Millennialism: the end of time, end of the world, Jesus' second coming. Perhaps more than any other nation, we've espoused and codified religious notions about the world's end. These have occurred even though Luke, among other places, has Jesus bluntly stating, "the Son of Man is coming at an unexpected hour."
And yet that didn't stop nineteenth century evangelist Steven Miller from predicting that the Second Coming would happen between March, 1843 and March, 1844. Days passed. Weeks went by. Autumn became winter and winter became spring. March of 1844 arrived and Jesus hadn't appeared. Miller reconsidered and posited that April 18, 1844 was the real date.
Here we are, nearly 170 years after that revised date and still no second coming. Continue reading →