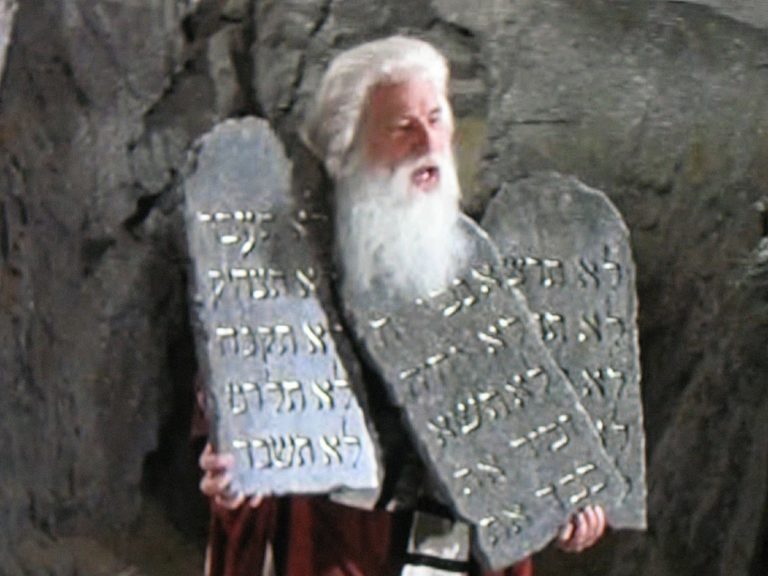 In Mel Brooks' 1981 film History of the World-Part 1, Moses strides down the mountain with three stone tablets.
"God gave us fifteen—"
Oops! Moses (played of course by Brooks) dropped one. It shattered. Hmmm?
"God gives us ten commandments."
Charlton Heston, surely closer to Moses' appearance than Mel Brooks, witnessed the commandments being created, word-by-word, phrase-by-phrase. A holy fire blazed and cut each rock-bound letter. How many people are more familiar with Cecille B. DeMille's 1956 The Ten Commandments than the Bible's top ten list? I mean, isn't DeMille's film really a documentary?
Long ago, at my regional United Methodist annual conference, with a thousand clergy and laity in a tense debate over the values of faith, a young pastor stood and declared that all churches should have the Ten Commandments visibly posted in the sanctuary. Every parishioner, every Sunday, would be reminded of God's laws.
With loudspeakers amplifying his voice, he declared, "It should be exactly as the Bible said!" Continue reading →