Matthew 18:21-35 – The 14th Sunday of Ordinary Time – for Sunday, September 14, 2014

"Then Peter said to Jesus, 'Lord, how many times should I forgive my brother or sister who sins against me…'" (Matthew 18:21)
The "Parable of the Unforgiving Servant," which is the subtitle used in my old New Revised Standard Version, is easily understood.
(And maybe unsettling.)
The disciple Peter asked Jesus how many times he must forgive another.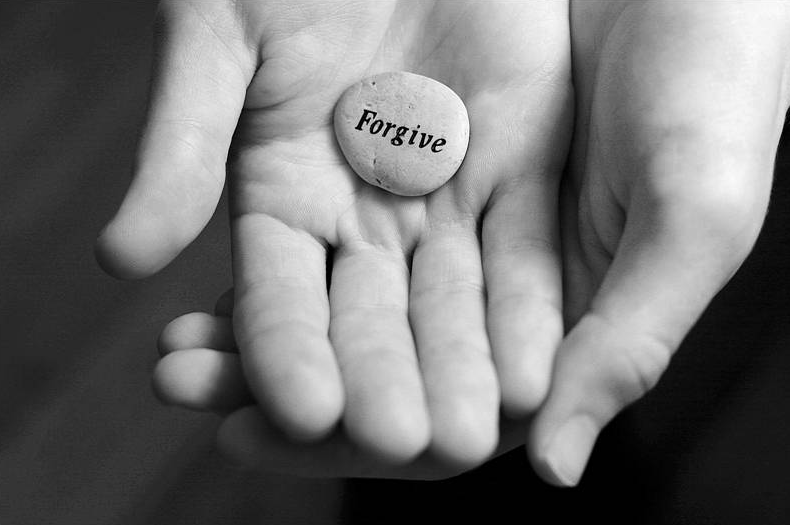 Not surprisingly, Jesus told Peter a parable. In the parable, Person A forgave Person B. Did it matter that Person A was the "master" and Person B was the "servant?" While it added detail and tension, I'm not sure it's important. One forgave another. The story continued, becoming more complicated. Person B, having felt the joy of forgiveness, was next seen confronting Person C.
Person C owed Person B.
B didn't forgive C. Indeed, B did bad things to C.
A, clearly in the loop of information, learned what B did to C.
As quick as you can say a-b-c, Person B, once forgiven, once the recipient of compassion, was tossed into the slammer by A.
(Whew. Bad things do happen to bad people!)
Christianity, from the earliest Roman Catholic and Orthodox traditions through today's rise of non-denominational churches, has emphasized the healing power of forgiveness. But what about other religions? The Qur'an, in Surah 7:199, implored: Keep to forgiveness (O Muhammad), and enjoin kindness, and turn away from the ignorant. The Buddha invited: To understand everything is to forgive everything.
Isn't forgiveness central to every faith tradition?
(Please forgive me if you think I'm wrong!) Continue reading →