Matthew 3:13-17 – The Baptism of the Lord, First Sunday after Epiphany – for Sunday, January 8, 2017

"This is my Son whom I dearly love; I find happiness in him…" (Matthew 3:17)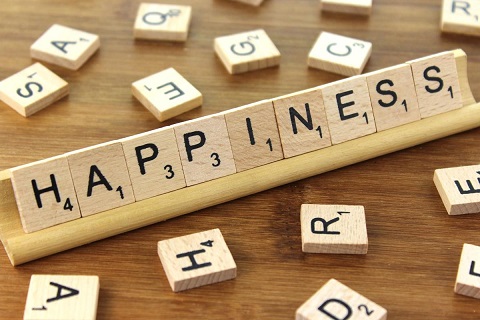 One word caused the shift, my ah-ha reaction. One phrase sealed the deal.
Depending on which Bible translation is read, my ah-ha may not matter to you. In the "good book" that I grew up with in Sunday school—the Revised Standard Version (RSV)—the phrase and word from Matthew 3:12 were:
This is my beloved Son, with whom I am well pleased.
John the Baptist was reluctantly baptizing Jesus. They stood side-by-side in the Jordan. Dove like, the spirit descended. Heaven, so Matthew calmly reported, "was opened." And yet there was more.
In the twelfth verse, God made an announcement.
Centuries before the RSV, the King James Version (KJV)—which transformed the language and Christian faith in the English-speaking world—first used the phrase that defined the divine response to Jesus' baptism:
This is my beloved Son, with whom I am well pleased.
Later in my adult (and professional) life, I purchased the newer and boringly named New Revised Standard Version for use in my preaching and teaching. The NRSV, just like its RSV predecessor, echoed the KJV's original phrase.
Now, influenced by my resources for lectionary study, I've shifted to the very current Common English Bible (CEB) translation. And for this Sunday, there was a shift within the shift:
This is my Son whom I dearly love; I find happiness in him. Continue reading →