Isaiah 6:1-8 and John 3:1-17 – Trinity Sunday, the 1st Sunday of Pentecost – for Sunday, May 31, 2015

"Then I heard the Lord's voice saying, 'Whom shall I send . . .'" (Isaiah 6:8)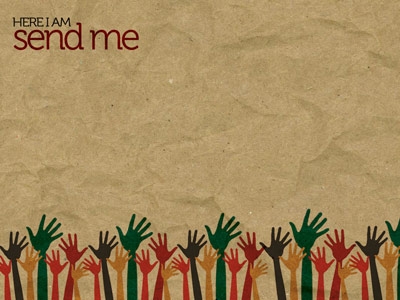 I demand an additional verse to the Bible. Let Isaiah's sixth chapter have fourteen verses rather than thirteen. This action won't add or subtract any words, chapters, books, or testaments. It's barely a hiccup. It won't even register on the Biblical Richter scale of changes. I'm confident all readers can adjust to this tweak with lickety-split ease.
Here's what Isaiah's sixth chapter and eighth verse looks like now:
8 Then I heard the Lord's voice saying, "Whom should I send, and who will go for us?" I said, "I'm here; send me."
Here's what I want:
8 Then I heard the Lord's voice saying, "Whom should I send, and who will go for us?" 9 I said, "I'm here; send me." Continue reading →