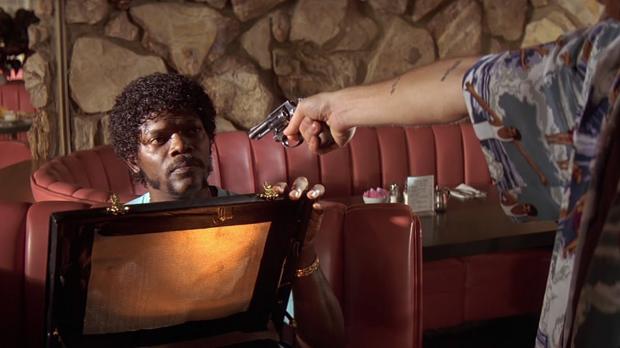 There's a mysterious briefcase in Quentin Tarantino's violent, vibrant Pulp Fiction (1994). Some characters wanted it. Some characters had it. Sometimes we (the viewer) observed the case was shut. Sometimes, it's wide open, but the contents weren't visible. In the film's story, there was little doubt the briefcase mattered. People were killed. Lives threatened. When unlatched, the inside emitted an ethereal glow.
But then the viewer sees . . .
Wait!
There were more important scenes than the briefcase in Pulp Fiction. Even if you haven't watched or can't stand the movie, trust me, it's rightly considered a classic. Tarantino manipulated chronology with the script (kairos vs. kronos time, anyone?), John Travolta's career was resurrected, and the film's impact gave noir cinema a modern twist and shout.
But the viewer . . . never saw inside that briefcase. What was there? In a sense, the briefcase contained a MacGuffin.
Huh? Continue reading →