Luke 13:10-17 – The 14th Sunday after Pentecost – for Sunday, August 21, 2016

 The synagogue leader, incensed that Jesus had healed on the Sabbath, responded . . ." (Luke 13:14)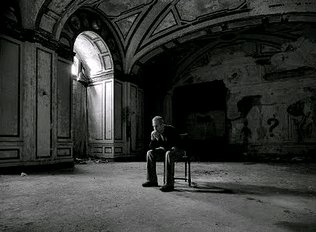 The synagogue leader remained, still reeling from the unexpected confrontation. The words he'd challenged the Nazarene with kept repeating inside his mind, as if a giant muscled an anvil back and forth, slinging it against the sides of his head:
There are six days during which work is permitted. Come and be healed on those days, not on the Sabbath day!
He could've done better than those sentences. He was, after all, the leader . . . their leader. The one the congregation trusted. The one people looked to for an example. Wasn't he the one who knew the laws, the scripture, and the difference between right and wrong?
He should've kept it simple and ordered the interloper to leave!
Get out of my synagogue. Now!
He should've shamed Jesus. Reminded him who really knew the law!
You dishonor God and the Sabbath and all of the laws of Moses and do not deserve to be called one among the Chosen! You are not a teacher, but a charlatan and a disappointment!
He should've reminded him who was superior! This wasn't Jesus' home, and no one had invited him to be here! Continue reading →