Luke 17:11-19 – The 21st Sunday after Pentecost – for Sunday, October 9, 2016

"No one returned to praise God except this foreigner?" (Luke 17:18)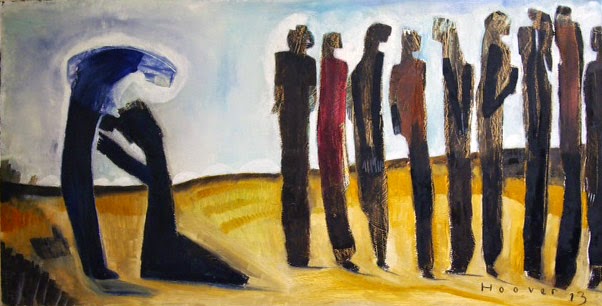 First it was ten men in Luke 17:11-19
Then, as Luke continued the account of this healing, the reader's informed that the ten men had skin diseases. "Skin diseases" is how the Common English Bible translates leproi from the New Testament Greek. Other translations use leper or leprosy. We now know anyone with a "skin disease" could be labeled as a leper during Biblical times. Regardless of accuracy, they were considered unclean; to be avoided, scorned, and isolated. Their outward appearance served as an obvious clue to their inner sins.
Next in the passage, after instructions from Jesus, and after departing to become clean—healed and acceptable to society—one of the ten returned. He was a Samaritan.
How could Jesus do that!
Why would Jesus do that?
Those two phrases would likely describe the first century listener's reaction to this tale when one of the healed men is revealed as . . .
The enemy.
The hated.
The other. Continue reading →