Luke 16:19-31 – The 19th Sunday after Pentecost – for Sunday, September 25, 2016

"The poor man died and was carried by angels to Abraham's side. The rich man also died and was buried . . ." (Luke 16:22)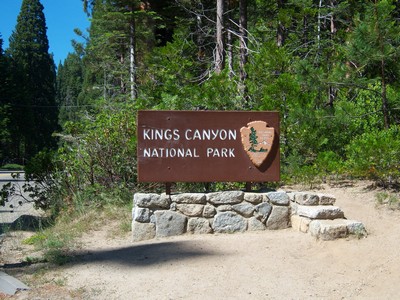 Bright lights flashed.
I steered to the shoulder and stopped. In my rearview mirror I watched the Kings Canyon National Park ranger open the door, alight from her seat, and purposefully stride toward me.
My wife sat in the passenger seat, still and silent. Our Minnesota-born niece and nephew, in California to attend college, occupied the back seat. All were witnesses to my foolishness. This was in 2010. I still recall my embarrassment.
The ranger, a slender woman with auburn hair pulled back and a holstered gun on her belt, leaned down and asked me an inevitable, irksome question.
It wasn't the first time I'd been asked THE QUESTION.
(Don't judge me! Being stopped by law enforcement personnel hasn't been a regular experience in my mundane life. Oh sure, there was the "Nebraska incident." We were headed for our new home and new life in Wisconsin when a Nebraska cop stopped me to wonder why I was leaving his lovely state at such a rapid pace. And there was also that graveside service I was late for, when another cop stopped me for traveling "slightly" over the posted limit. He encouraged me to tell my pastor's tale of woe and repentance to the traffic judge while handing me a speeding ticket. Such a helpful cop . . . and the judge turned out to be a swell fellow too.)
Like the ranger at my window, all of the cops asked a variation of THE QUESTION . . .
"Sir, do you know why I pulled you over?" Continue reading →