Luke 18:1-8  – The 22nd Sunday of Ordinary Time – for Sunday, October 20, 2013

"In a certain city there was a judge who neither feared God nor had respect for people…" (Luke 18:2)
Here's a smidgen of a parable to ponder . . .
(1) Then Jesus told them a parable about their need to pray always and not to lose heart. (2) He said, "In a certain city there was a judge who neither feared God nor had respect for people. (3) In that city there was a widow who kept coming to him and saying, 'Grant me justice against my opponent.' (4) For a while he refused; but later he said to himself, 'Though I have no fear of God and no respect for anyone, (5) yet because this widow keeps bothering me, I will grant her justice, so that she may not wear me out by continually coming.'" (6) And the Lord said, "Listen to what the unjust judge says. (7) And will not God grant justice to his chosen ones who cry to him day and night? Will he delay long in helping them? (8) I tell you, he will quickly grant justice to them. And yet, when the Son of Man comes, will he find faith on earth?"
(A) Luke 18:1-8 one of Jesus' parables about prayer. But what if it's not about prayer?
(B) It tells of a good widow that achieved justice. But is justice her only accomplishment (and did Jesus mention anything about her being good)?
(C) The parable's about a bad judge that also happened to be a rotten human being. Okay, I'll buy that.
(D) And what if you didn't know Jesus—the Prince of Peace, the Son of God, the Holy Trinity's Middle Name, the Teacher from Nazareth, Joseph and Mary's Kid, the Son of Humanity, the Christ—had spun the tale about the judge and the widow? Does that matter?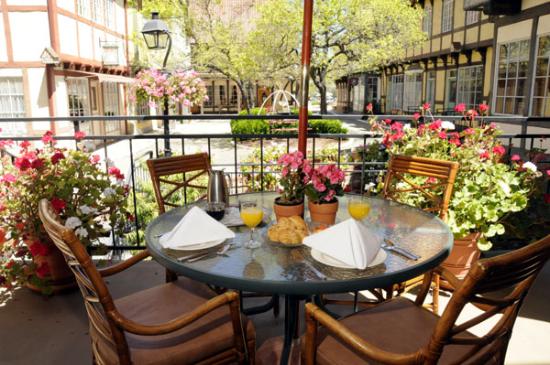 (E) I mean, what if you and I were sitting at our favorite bakery where we enjoyed the fresh croissants, sipped French roast coffee and solved all the world's problems, and you complained about how difficult it's been to take the next step in your life? You tell me you've been persistent in your efforts, but there's a person or situation that has prevented you from achieving your goals? And, to encourage and inspire you, I told you a story—about a judge, a widow and about . . .
*Â Â Â Â Â Â Â Â  * Â  Â  Â  Â  *
(D) How can we know if Jesus told this story in this way? Unless you take the Bible literally, the idea that early followers of Jesus only partially recalled any parable is likely. There are no original manuscripts. The oral tradition of Jesus' stories became word-of-mouth among believers, became written documents influenced by a particular writer's bias, contained unintentional mistakes, intentionally included or excluded certain parts, and then were all translated into different languages over and over and over and over again. Continue reading →