Matthew 3:1-12  – The Second Sunday of Advent – for December 8, 2013

"In those days John the Baptist appeared in the wilderness of Judea, proclaiming, "Repent, for the kingdom of heaven has come near…" (Matthew 3:1-12)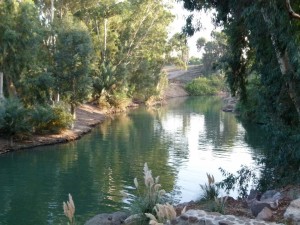 I came to this godforsaken place because everyone came.
Some traveled from as far away as Jerusalem. I could tell by their accents and how they acted superior to the rest of us.
I didn't want to come.
I did want to come.
For weeks, in town, and in the countryside beyond, the gossip had all been about the wild man, about how no one had heard of him, and then it was as if he'd become more popular than praying for rain or despising the Romans.
I'd heard the snide comments.
The wild man ate insects down by the river!
"He's got the brain of a locust," a friend of my father muttered two days ago. "Why bother with him? Let him shout and curse. Like all the crawling creeping things, he'll be gone by season's end."
But I'd seen my father's friend sneak away to the river. Don't actions speak louder than words?
The wild man feasted on honey down by the river!
A scrawny kid, just outside the synagogue yesterday, in a shrill voice I couldn't ignore, claimed he'd seen the man reach into a beehive to scoop out sweet nectar. Continue reading →