John 20:1-31 – Second Sunday of Easter – for Sunday, April 23, 2017

"Jesus replied, 'Do you believe because you see me? Happy are those who don't see and yet believe.'" (John 20:29)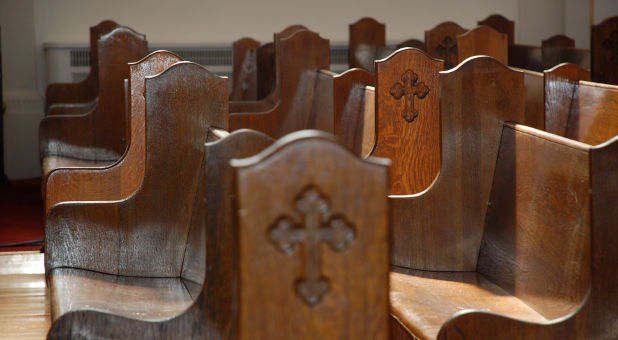 This is how it can be, preacher . . .
The Sunday after Easter will dawn. It's quieter in the sanctuary. Most of the smiling strangers that crowded through the doors last week won't return. You hadn't seen some since Christmas; some you'd never seen.
Folded, wrinkled orders of worship touting the resurrection are tucked in the back of the pews. Last week, the ushers that usually tidied up after the service had hurried home for ham dinners or family picnics. The sanctuary looks a bit shabby.
Many of the store-bought lilies that had surrounded the altar like a flowery White Cliffs of Dover were gone. Volunteers had scooped up the plants and taken them to the church's shut-ins. But a few lilies remained, shoved in the corners of the chancel area. Leaves drooped. The once bright ivory petals were streaked with brown. The custodian forgot to chuck them in the garbage bin.
Banners honoring Lent's journey and the hubbub of Holy Week billowed from the ceilings. If examined closely, odd twists of wires and duct tape kept them attached to the beams. One banner, which had hung during Easter for decades—though none recalled who made it—was missing a consonant in its gold-lettered The Lamb of God. There was an outline of the "b" in Lamb where the alphabet's second letter had once been attached. Each year, someone vowed to fix it, and each year it was stored before the promise was kept.
The preacher knew the banner should be retired. But it was comforting and familiar, like a beloved great aunt, and—truth be told—its width fit the space perfectly.
And so each year it seemed to say, The Lam of God.
If God wasn't on the lam, most worshippers had certainly skedaddled after the Alleluia benediction was sung last Sunday. Continue reading →