I Kings 2:10-12; 3:13-14 – The 12th Sunday after Pentecost – for Sunday, August 16, 2015

"Ask whatever you wish, and I'll give it to you." (I Kings 3:5)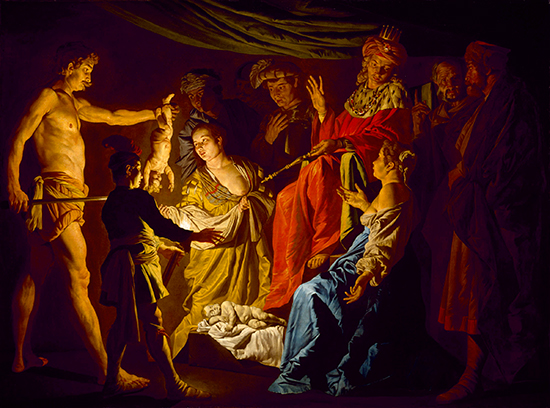 King Solomon dreamed.
Dreamed of God.
Dream on, we humans. The fools and saints dream. Did Adam dream in Eden? Didn't the old prophets dream . . . waking dreams of justice, and the nighttime dreams of self-doubt? In the grand, humble story of Jesus' birth, Joseph dreamed. Paul must have tossed and turned in jail cells, with dreams of hope, dreams of memories of a voice calling him into new life and purpose. Dream on, we humans.
Solomon dreamed. Near the shrine at Gibeon, Solomon must have slept as a contented man. He was, after all, king. Adored. Revered. Feared. He was David's son, the heir to a sprawling realm of land and people. He was Bathsheba's bad boy that turned out good. Dream on, King Solomon.
And so at night, in the hush of Gibeon's silence, probably with guards surrounding him, with swords and spears ready, the young king slumbers. Is he alone? Did he yet have any of his thousand wives and concubines to please and comfort and delight him? Does a breeze waft through open windows? Does a wild dog howl? Do the branches of a tree shift and groan? On he sleeps, safe and sound. On he sleeps, cushioned by the finest bed, covered by the finest blankets. Continue reading →