Genesis 21:8-21 – 2nd Sunday of Ordinary Time – for June 22, 2014

"'Cast out this slave woman with her son; for the son of this slave woman shall not inherit along with my son Isaac.'" (Genesis 21:10)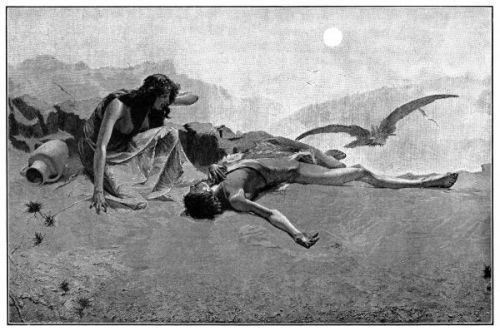 I mused this week, here and there, on and off, about Hagar. Though pulpit-less, I diligently read the Sunday lectionary "lessons" and so she entered my consciousness after a Tuesday pre-dawn encounter with her in the 21st chapter of Genesis.
Hagar was a slave. Which meant she was worthless, but a price could be put on her body.
Hagar was not Jewish. While I could've written the more positive "Hagar was Egyptian," I suspect Sarah—Hagar's primary owner—viewed her handmaiden (nicer than slave) in negative terms. Sarah could likely list many Hagar-was-nots.
Hagar was not pretty.
(Or was she too pretty?)
Hagar was not necessary.
(Or was Sarah dependent on her?)
Hagar was not a nice person.
(Or did everyone like her?)
Hagar was not a very good mother.
(Or she seemed the best Mom?)
Hagar was not a believer in the one true God.
(But what had God done for Sarah recently?)
Hagar was not a good influence on Abraham.
(In other words, Abraham did whatever the little b**** asked.)
In truth, I have no idea about Hagar's physical attributes or whether she would've vied for a mother-of-the-year award. But the Bible seemed blunt about one thing: Sarah and Hagar would never be BFFs. Continue reading →