I Thessalonians 2:9-13 – The 21st Sunday of Ordinary Time – for Sunday, November 2, 2014

"We preached God's good news to you, while we worked night and day so we wouldn't be a burden to you . . ." (I Thessalonians 2:9)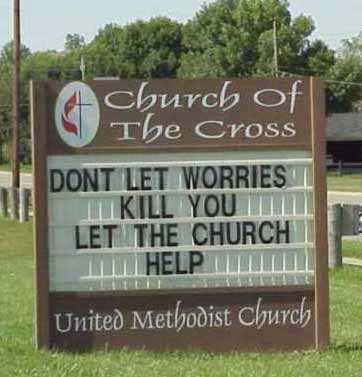 Seminary professors taught me that I Thessalonians represented the New Testament's earliest writing. Paul's letters to Thessalonica occurred years before the four Gospels were even started. Revelation wasn't a glimmer in John's feverish dreams when Paul conveyed his thoughts to the city by the Thermaïkos Gulf. Though Romans is the first of Paul's New Testament letters, I recall learning (thanks again, long-ago seminary professors) that the murky decisions creating the Christian canon positioned Paul's writings on length: from longest to shortest. The Greek community read Paul's sparse notes as much as a decade before the Romans received their wordy epistle.
But I could be wrong. What do I know?
In the years since seminary, I've preached and taught and baptized babies and octogenarians and complained about district superintendents and took leaves of absences and married hundreds of men and women and buried hundreds more and attended 2,437 meetings and stumbled into a campus ministry position and started a new church and held hands in countless hospitals and had 5,692 people tell me they appreciated my swell offer to serve on a committee but no-thanks-not-this-year and became a hospice chaplain and sat by rented beds in living rooms as tearful sons bathed dying fathers and weary wives dribbled morphine into their husband's open, parched lips and led youth through confirmation classes and hiked with kids as young as 7 and adults as old as 70 and all of them—wise and foolish, giddy and afraid—experienced mountains for the first time.
So, while being preoccupied with the minutia of my modest ministry, maybe a passel of professors have discerned that the Book of Hebrews or John's Gospel was actually written prior to I Thessalonians. Perhaps Romans was first in the batting order of Paul's letters because it's been discovered—since I survived seminary—that a drunk monk in 400 CE rearranged a dusty scroll and moved Romans from last to first. Continue reading →