I Kings 18:20-39Â  – The Second Sunday after Pentecost – for Sunday, June 2, 2013

"Then Elijah said to all the people, come closer to me…" (I Kings 18:30)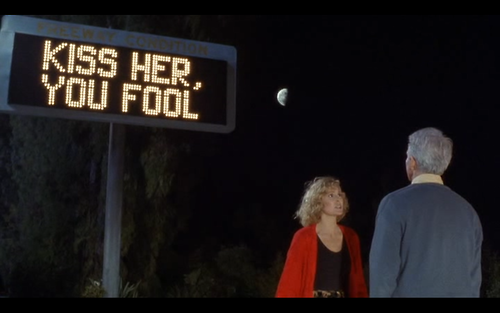 I resent Elijah.
Yeah, I mean the Old Testament prophet. The guy in Kings (the original I Kings and the sequel II Kings) who yanked the holier-than-thou rug out from under the bad boys of Baal.
Midway through I Kings a mano a mano confrontation occurred between the Lord's singular servant Elijah and four hundred and fifty Baal Busters. (With that many Baal buds, maybe it should be described as a mano a mucho mano smackdown!)
It was the Lord vs. Baal and each side sought to demonstrate the dominance of their deity.
A crowd gathered for a contest of Biblical proportions. The networks, cable outlets and papyrus media showed up in force. NBC jostled for the best camera angle with Al Jazeera. A well coiffed CNN anchor elbowed the snarky reporter from the New York Times.
Ground rules were established. A bull would be sacrificed (picture Wall Street's famous statue for a dramatic twist in this tense tale of Who's real and what's not). Human hands couldn't touch the cow; God alone would do the bovine deed.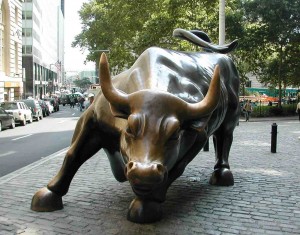 The Baal Gang beseeched their god to work wonders.
Show the people a sign!
Nothing. Throats raw and lungs heaving, all four hundred and fifty voices ceased. Silence reigned. Expectations grew.
Elijah strode forward. He made a request of the Lord, the divine One with a capital G in God. I'll condense the prophet's three verses long (I Kings 18:36-38) preamble to one of the best outdoor barbeques depicted in the Old and New Testaments with . . .
Give 'em a sign, God!
The Lord Almighty, Creator of Heaven and Earth, Universe Maker and Divine Dude did. Whoa! The bull got sacrificed! Roasted faith! Grilled glory! Holy Smoke!
Hooray for God. Hooray for God's prophet. Hooray for . . .
And yet this is where I resent Elijah. Continue reading →