Mark 11:1-11 – Palm Sunday – for March 29, 2015

"Many people spread out their clothes on the road while others spread branches cut from the fields." (Mark 11:8)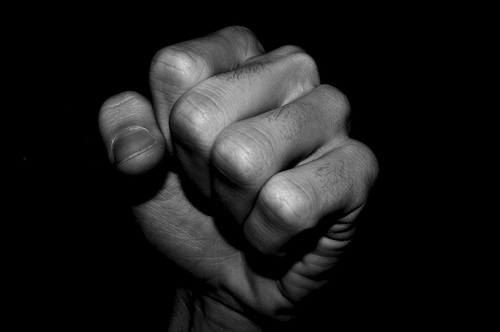 Today I read Mark through John's eyes.
Only the Gospel of John mentioned palm trees.
Mark and Matthew were branches, with no palms allowed.
And Luke? Well, Luke didn't know, didn't care, or got the memo late about the greenery. There were no palms in the third gospel, just cloaks scattered on the ground when Jesus entered Jerusalem.
Palms, like other elements in the Gospel accounts of Jesus' ministry, were symbolic. For example, the bread and wine shared during the "last supper" were common parts of a meal that became essential symbolic elements. Don't forget the iconic gold, frankincense, and myrrh in Matthew's version of Jesus' beginnings. After Bethlehem's gifts, there was the high-in-the-sky symbol of a dove descending. And if your literal-leaning faith prefers to interpret the gold at Jesus' birth in the clutches of a flesh-and-blood magi or a visible and heaven-sent bird at baptism soaring in the clouds above the Jordan River, at the least we can agree those—and other Gospel events—have become symbolic.
Palm trees too. Continue reading →