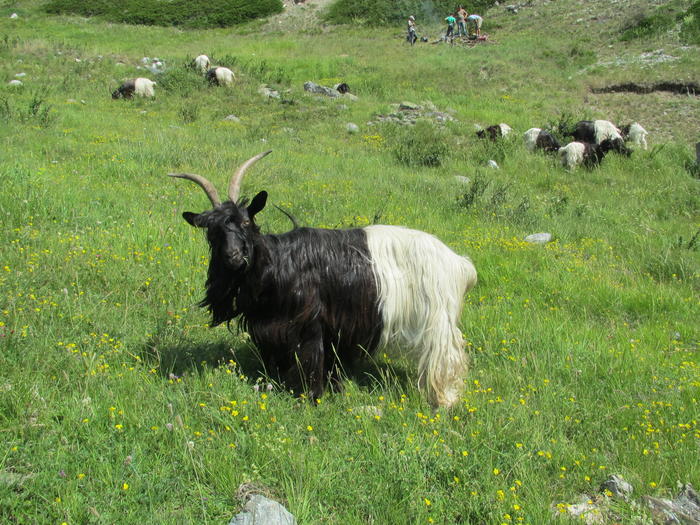 If Matthew 25:31-46 was summarized by a singular verse I would argue: "Truly I tell you, just as you did to the least of these who are members of my family, you did it to me."
Did what? Feed the hungry. Visit the prisoner. Tend the ill. Welcome the stranger. Whatever is done for, with, and to the "least of these," then God's love through Jesus' ministry is revealed and strengthened. In Henri Nouwen's always relevant The Wounded Healer (published in 1972), he imagined how and where the Messiah will be found: "sitting among the poor at the gates of the city." Nouwen forever challenged us with the "wounded" Messiah, the One ready to tend the wounds of another.
But I struggle with some verses before the "least of these." You see, I like goats.
In all of the Gospels (including The Gospel of Thomas for you impertinent scriptural renegades) goats are only mentioned once. Yup, only here in Matthew. Indeed, the only other time goats make an appearance in the entire New Testament is Hebrews 9 and 10.
That's it.
But like goats I do . . . even though Matthew predictably casts them as the bad boys. Sheep are good (protected by the Son of Man's right hand), while those lousy goats will be yanked away by the awful left hand.
With goats, I think of stubborn and independent traits. And sheep? Well, they are so darn sheepish! Continue reading →