Mark 1:1-8 – The 2nd Sunday of Advent – for December 4, 2011

"'Prepare the way of the Lord, make his paths straight…'" (Mark 1:3)
When I write the opening sentence of these musings, I'm about four mouse clicks away from a file on my hard drive labeled Backpacking. There, I could find a list of 90+ items essential for a multiday hike. It's a checklist, with gear like liner socks, tent stakes and water filter. I know where all the 90+ objects are stashed for easy access.
Let's say you called right now and lured me with, "Let's go for a three-day hike along California's Lost Coast*. But we have to leave tomorrow morning, crack of dawn."
My reply: "Who's driving?" I'm ready to rumble. I'm . . .
Prepared.
Advent's Second Word: PREPARE!
*Â Â Â Â  *Â Â Â Â  *
An examination of my legs would find miniscule scars and smooth divots encircling both kneecaps. On four occasions I've been wheeled into an operating "theater" to snip and reshape a torn meniscus. Arthroscopic surgery is relatively simple, using precise, minimally invasive tools to repair damage. At each procedure I observed machines ready to monitor my status, the coolness of the room, snippets of dialog between the surgeon and nurses. Before drifting into unconsciousness, I sensed their readiness. They were . . .
Prepared.
*Â Â Â Â  *Â Â Â Â  *
4 5-oz pieces of salmon
2 scallions
14-oz can of chopped tomatoes
Lemons
Thyme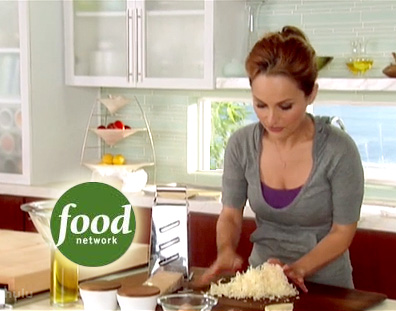 I took that list (and more) on a supermarket excursion for a recent meal. Giada De Laurentiis' "Salmon Baked in Foil" was on my mind and soon to be on the table, along with rice pilaf and sautéed kale. Sometimes I "hunt" for groceries without much of a list, but when I'm planning a nice meal for friends I like to be on thyme and . . .
Prepared.
 *     *     *
The second Sunday of Advent whispers, "Prepare!"
Actually, it seems to shout the word. Isaiah—deutero or second Isaiah for you Biblical scholarly types—declared the importance of preparing the way of the Lord, "make straight in the desert a highway for our God." Isaiah wasn't talking about an asphalt ribbon slicing through Death Valley's harsh landscape for a weekend retreat in the desert. Instead, Mr. Isaiah, as familiar with a real desert as he likely was, demanded believers to prepare their weary souls for hope, good tidings, God's guidance . . . even when everything around the Israelites seemed as bleak as, well, a desert. Continue reading →