Psalm 23 – The 4th Sunday of Easter – for Sunday, May 7, 2017

"The Lord is my shepherd . . ." (Psalm 23:1)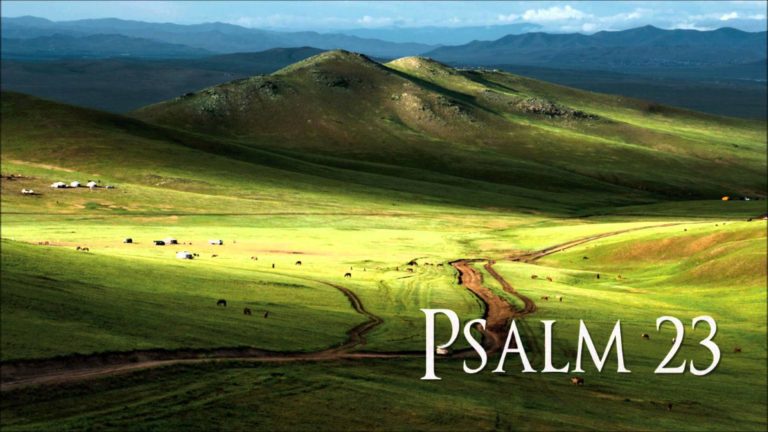 For years, I attended a weekly writers' group. There were usually around ten of us, huddled in a county library's back room. As with most gatherings of busy people, we eventually went our separate ways. But for a nice chunk of time, it became a meaningful support system for receiving criticism—er, feedback—on my writing.
We weren't there to admire John Grisham's latest mega-seller about scheming attorneys or to envy Flannery O'Connor's southern gothic tales about hurting humans and a hopeful God. The group was about us, about our work. We critiqued each other. However, not criticizing content was one of our few rules. Which is also like learning to love your neighbor as yourself, thank you Jesus. Which is also to say that if I wrote a sentence like—
Marvin ran as fast as the wind and as swift as an eagle to stop the weeping, sobbing, teary-eyed Gertrude before she boarded the plane to leave his heartbroken life forever.
—my fellow writers might comment on the dull clichés or the clutter of words, but not about the value of Marvin and Gertrude's bittersweet tale of love.
As a writer, I should be challenged to realize that "fast as the wind" is a dreary trope. And while my critics likely wouldn't question Gertrude's emotional water works, they probably would wonder if one rather than a bunch of adjectives could improve the paragraph. It's easy to criticize content: your novel stinks. It's harder to provide helpful feedback: what if a single word described Gertrude? Honest, empathetic critiquing makes me better. Love your neighbor. Love yourself. Tough work.
Much of what I shared with the group involved Christian faith. Once, I brought a scene with my novel's protagonist reading Psalm 23 at a graveside service. Continue reading →