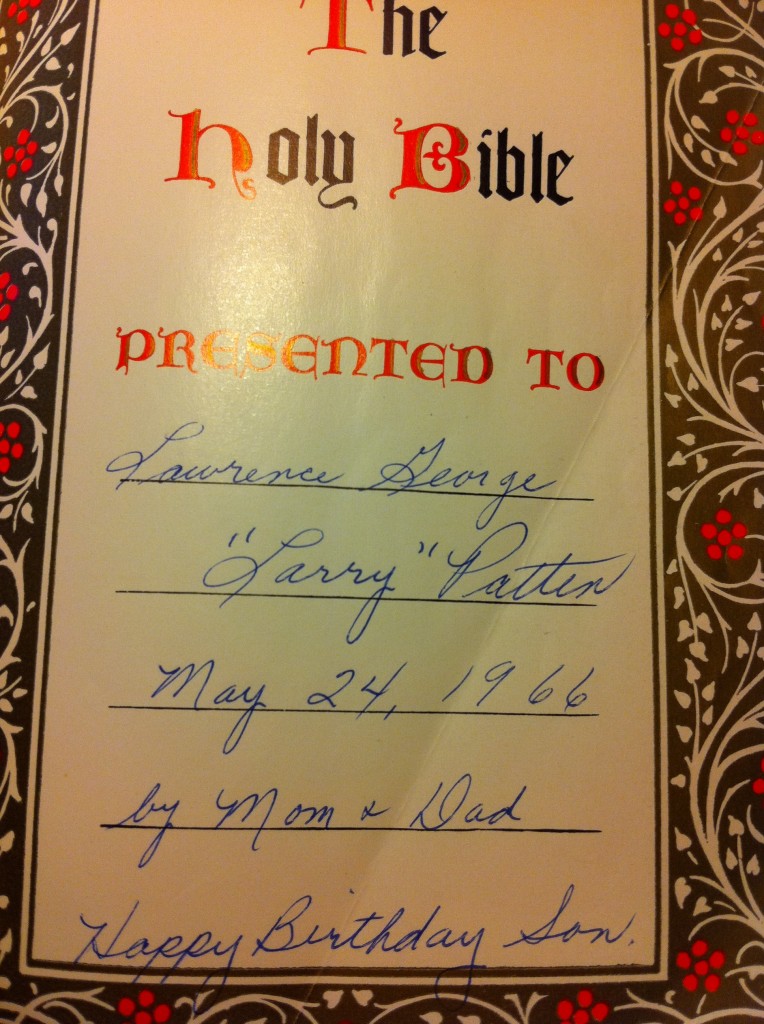 Do you have a favorite Bible verse?
I was thinking of that question after meeting with a family to plan an upcoming memorial service. One of my "standard" questions for a family's funeral preparation is to ask about any special readings from the Bible, or other sources, they'd like to include in the ceremony.
Sometimes I get a quick answer. Often, it's the obvious: Psalm 23.
Occasionally it's popular, like the non-scriptural account of walking along the beach with God (or Jesus), but seeing only one set of sand-marked footsteps. Google "footsteps" and "beach" and "God" and you'll find a host of versions, and a confusion of sources, for that reading. A few years ago, in a month with three or four memorial services, I remember at least two different requests for the "footsteps on the beach" reading. The requests came from people of extraordinarily different backgrounds. But, each in their own way, the words had mattered to those individuals and families.
On rare occasions, I've been handed the deceased person's Bible and it's very clear, on a well-worn page with an underlined verse, or a faded newspaper clipping tucked into the pages, what held meaning for them. Equally rare, a member of the family voices the hope that a favorite reading of theirs is included. With these choices, the Bible competes with the likes of Kahil Gibran, Oprah Winfrey and Buddha.
Most typically, the family has no "favorite" to suggest. They look at me and basically say, "You choose." Continue reading →