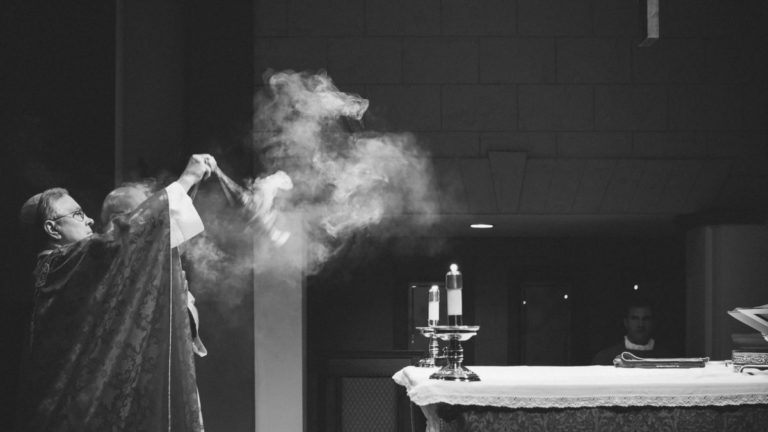 Though trivial, I briefly wondered if the priest burned frankincense or myrrh for the incense.
I knew why I was there watching that priest. There being a place I did not want to be. There being a time of grief with unfathomable sorrow. There being an infant's memorial service, occurring a mere two days after a years-ago Christmas. A parent experiencing the death of a child ranks among the worst of the worst news. All descriptions of their feelings—shocked, angry, bereft—are inadequate. Few can stand with them and say, "I understand what you are going through."
The memorial service was held in the Roman Catholic Church where the child's parents were members. I was not there to help lead the service, but to be supportive of the grieving family. The grandparents were friends and I couldn't not be with them.
And so, I watched. And so, I also felt disoriented. Continue reading →