Exodus 33:12-23 – The 19th Sunday of Ordinary Time – for Sunday, October 19, 2014

"Moses said, 'Please show me your glorious presence.'" (Exodus 33:18)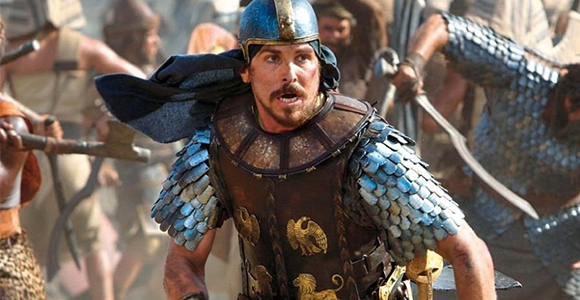 Near the end of the conversation with God at the burning bush, Moses moped about not being eloquent. "I am slow of speech and slow of tongue," claimed the guy (in Exodus 4:10) who'd soon lead the Children of Israel to freedom.
Really? (I can't image Moses/Christian Bale, in the upcoming Ridley Scott film "Gods and Kings" being slow of speech! Charlton Heston's Moses didn't have a "slow tongue!")
Much of Exodus depicted a whining, wondering, and willfull Moses. He cajoles, he vents, and he seethes. The precious child once plucked from a river's bulrushes becomes the pushy man who persuades THE CREATOR OF THE WHOLE DARN UNIVERSE WHO IS CONTINUING TO CREATE AND ACCOMPLISH A WHOLE LOT MORE WHICH IS FAR BEYOND THE UNDERSTANDING OF MERE MORTALS to reveal the Holy name (which, in Hebrew, was gratefully shortened to Y-H-W-H instead of T-C-O-T-W-D-U-W-I-C-T-C-A-A-A-W-L-M-W-I-F-B-T-U-O-M-M.) Moses alone first received the radical and community-building commandments from God (and then the commandments again after some nasty idol business). Moses continually convinced God that the escaping, fake-deity-making, heartbreaking, and bellyaching Chosen People were worth saving.
Moses talked.
God listened.
God talked.
Moses listened. (Well, most of the time.)
Based on the various accounts of Exodus (including the chatty Exodus 33:12-23 example of the God and Moses dialogs) Y-H-W-H and Mister Moses were the Abbott and Costello (or Key and Peele for you moderns) of the Old Testament.
Moses, forever with one more request, requested in the thirty-third chapter of Exodus that God show God's presence. Continue reading →