(My lectionary-based reflections are typically posted about two weeks before the Sunday scheduled for the Bible lessons. But with Ash Wednesday this week, I've tossed in an essay to honor Lent's official beginnings.)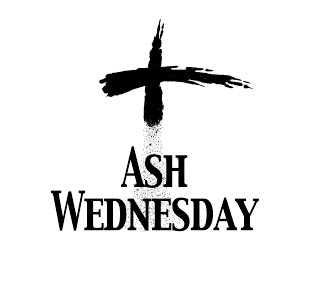 Nobody cares.
Which is not true, since statements with "nobody" or "everybody" (therefore meaning absolutely no one or including every single person) are rarely accurate.
But it's true enough!
Ah, what does "nobody" care about?
Ash Wednesday and Lent.
Lent?
With Ash Wednesday on February 13, Easter's official preparations begin. Lent is an artificial creation of the Christian church to help believers "cleanse" themselves before arriving at the celebration of Jesus' resurrection. Traditionally this cleansing, this getting "right with God," has emphasized personal sacrifice.
But it is an artificial creation. For Christians, there are no Biblical mandates to set aside the 40 non-Sunday calendar days before Easter for personal sacrifice. In fact, there's no real "date" for Easter in the Bible either. And further, note how that second sentence in this paragraph was so confusing? Go ahead, say it out loud:  40 non-Sunday calendar days before Easter. Huh?
Who cares! Who can understand all this add-on junk for Jesus? Continue reading →