Mark 10-2-16 – The 19th Sunday after Pentecost – for Sunday, October 4, 2015

"When Jesus saw this, he grew angry and said to them, 'Allow the children to come to me . . .'" (Mark 10:14)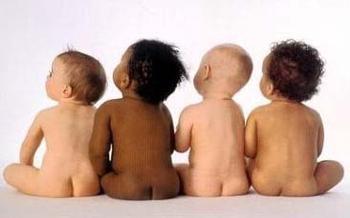 In a slice of Mark's Gospel highlighting the religious laws about divorce in Jesus' day and that adultery was nearly universal (in Jesus' day or today), its final verses flummoxed me.
People were bringing children to Jesus so that he would bless them . . .
Please, let me elaborate on divorce. I'm an expert! I've been divorced. Please, let me bemoan adultery. If not an expert in adulterous ways—trust me, I'm not—I'm at least an amateur. After all, in one of the many irksome Gospel passages, Jesus challenged us easily flummoxed humans to realize that merely leering at another (Matthew 5:27-28) was adultery. How prescient, since old Mr. Know-It-All, aka Jesus of Nazareth, commented about lustful gazes, gawks, and glances long before the Internet. What happened in Jesus' day—inappropriately daydreaming about your fellow villagers—is now easy as a mouse click in the era of Ashley Madison and dating apps that range from the safe to the, er, weird. Continue reading →