Luke 9:28-43 – Transfiguration Sunday – for Sunday, February 7, 2016

("The next day, when Jesus, Peter, John, and James had come down from the mountain, a large crowd met Jesus.")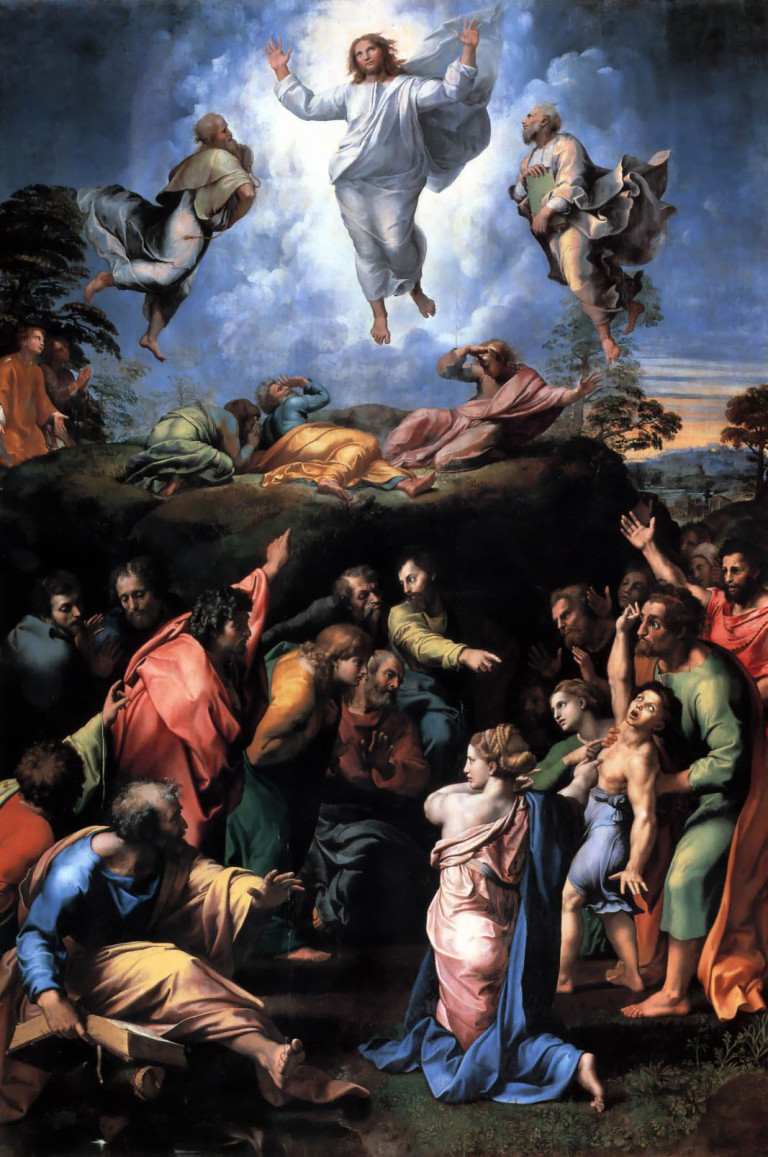 Whenever preaching, teaching, or simply pondering the stretch of Luke's Gospel that highlighted Jesus' transfiguration, I've focused most of my efforts "up on a mountain."
But today, I'm more fascinated with what happened after "Jesus, Peter, John, and James had come down from the mountain."
My fascination is also fed by the leftover learning from the singular course in ancient Greek that I survived during seminary.
In the ninth chapter of Luke (along with Mark 9:2-8 and Matthew 17:1-8), the Gospel reader "views" Jesus' sublime transfiguration on a mountain. This was witnessed by the inner circle of disciples, was likely a parallel (literally, metaphorically, or both) to Moses' mountaintop moment with the Holy in Exodus 34:29-35, and included God's blessing on Jesus' ministry.
But enough about that life-altering and transcendent event!
Afterwards, Jesus hiked down the mountain, back into the mess and stress of humanity. While Peter, James, and John's souls were still awhirl from the transfiguration (and their soles probably ached from pounding along a rocky trail), a stranger buttonholed Jesus. Continue reading →