Luke 20:27-38  – The 25th Sunday of Ordinary Time – November 10, 2013

Some Sadducees, those who say there is no resurrection, came to him and asked him a question…" (Luke 20:27)
I first wrote these sentences in 2010, when I volunteered at the hospice I now work for . . .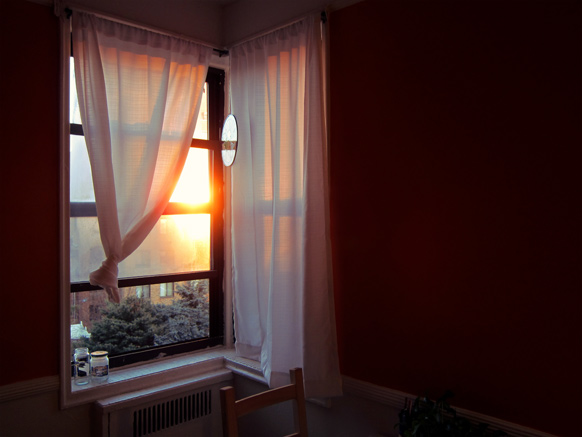 A crucifix adorns the wall.
A large dog shambles into the room. He limps by and takes a token sniff of me, then settles near the window. He's found a slice of sunshine. In the next hour, the German shepherd mix will shift positions, but it's difficult. A car accident ruined his hind legs years ago. Smaller dogs—I never know what kind or how many—stay quiet. A barrier set across the door keeps them in the back of the house.
The phone rings once or twice. I don't answer it.
I sit on a couch. I read a novel. There are "get well" and "thinking of you" cards on a side table. The room smells vaguely sour, slightly stale. It can be like that when someone's dying.
Across from me, in a rented hospital bed, the woman who owns this house, and who loves the dogs I don't see and loves the dog I can see, dozes. Medication keeps her pain in check; it also means she spends much of the day asleep. She has cancer. Her sister, her caregiver, had a to-do list of errands and called the hospice for a volunteer to be present in case anything happened while she was gone.
I am the hospice volunteer.
Nothing happens. And yet, in the somber, sour room, there's an undercurrent of peace, of the simplicity of compassion. I look again at the crucifix. A picture of the Pope is thumbtacked beside it. I can't be sure from my position on the couch, but it might be the current pontiff. However, I've visited homes in the 21st century where a crucifix joins the very 20th century Pope John XXIII on the wall, remembered for all the changes he encouraged during his 1958-1963 papacy. I've seen President Kennedy beside a Pope's photo . . . and Martin Luther King Jr. or Mother Theresa. Once, I recall Joe DiMaggio.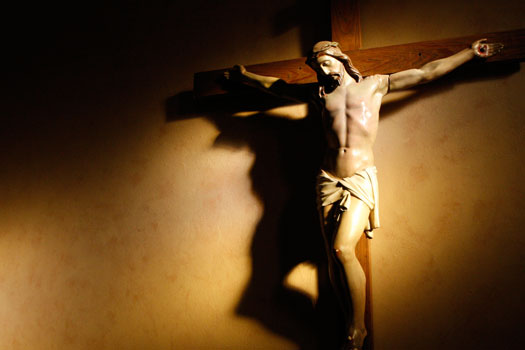 I've been told the dying woman is a devoted Roman Catholic. But while I sit in her home, I ponder the small "c" of the word catholic, which means universal. Catholic as in the whole world around us, where we humans do such wondrous and wicked things. Continue reading →