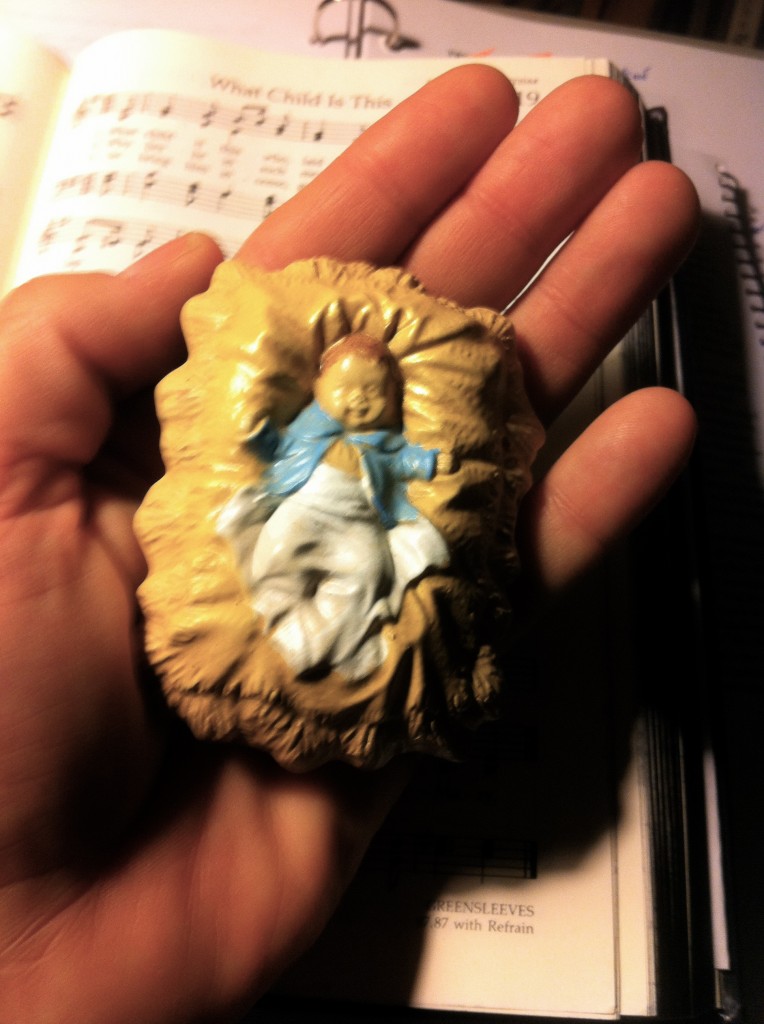 What child is this who, laid to rest, on Mary's lap is sleeping?
Whom angels greet with anthems sweet, while shepherds watch are keeping?
I can answer the song's question, since I have personally clasped the child in my hand.
Mary's child has a shock of brown hair and, with eyes closed, is clearly sleeping. I like his snug blue coat with the collar protecting his chest. I delight in the hint of tummy above the clean white sheet warming his legs and feet. He's fair-skinned, sports a pug nose and—like infants often do—his tiny, tiny fists are closed tight while he slumbers.
See . . . I know what child this is.
It's baby Jesus in ceramic form, hand-painted by my mother, given to my wife and me on our first married (and merry) Christmas together. Thus, I'm confident of how old Jesus is: he turned thirty-four this year. Thus, I'm confident of what he wore—and always wears—to keep cozy in the hay: a cute blue jacket. Thus, though I'm less confident the "angels greet with anthems sweet," I can prove Mom did make Baby Jesus. Her initials—a slightly uneven FP—were marked on the hollow backside of the baby. Continue reading →