Genesis 28:10-19a – The 6th Sunday of Ordinary Time – for July 20, 2014

"Know that I am with you and will keep you wherever you go…" (Genesis 28:15)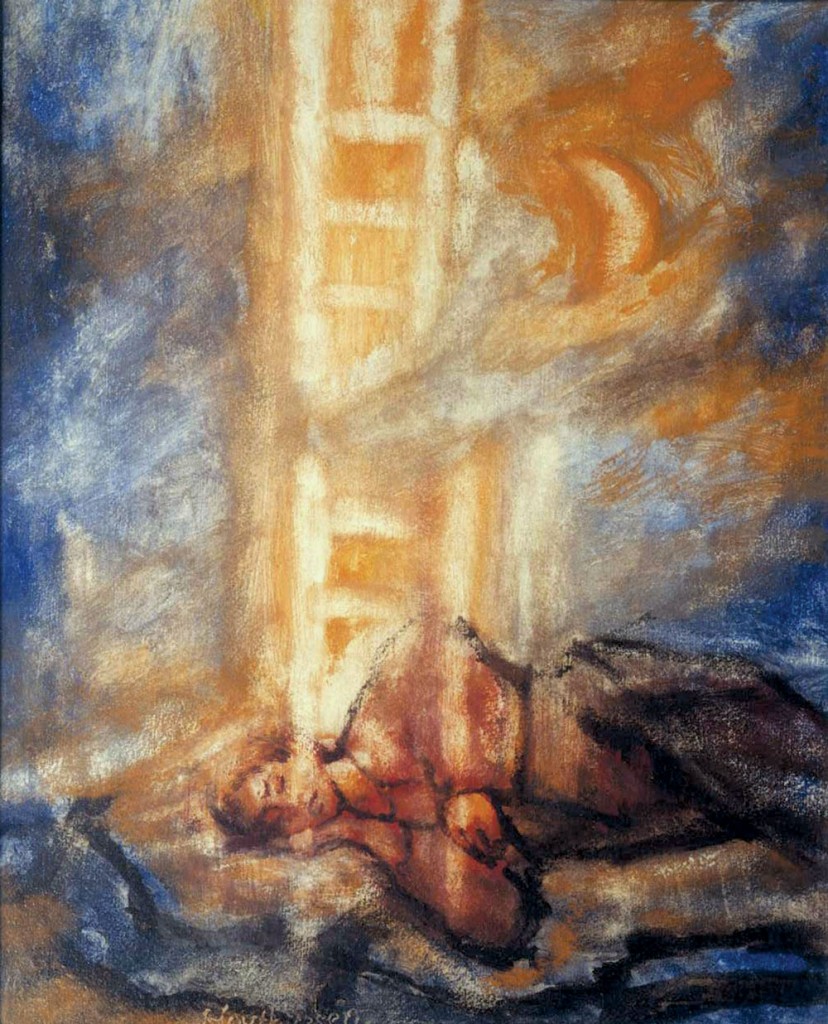 Jacob battled his brother Esau in the womb, later ripped off his brother's birthright, and then tricked their father Isaac into blessing the younger Jacob instead of the elder—and expected—Esau. After Jacob's deceit, Esau plotted revenge, declaring he'd kill his younger brother. Isaac's paternal solution to this sibling rivalry was to encourage Jacob to get outta Dodge. Dear Dad, such the pillar of the Judeo-Christian tradition, suggested that Jacob vamoose for the relative safety of Uncle Laban's haven in Haran.
Jacob, preferring to be on the run rather than be run down by Esau, heeded his father's unimaginative advice.
Notice how I haven't mentioned God?
Which is not to say God wasn't in these verses. But the Holy, the One who set creation in motion, the One who sent Abraham toward the promised land, the One who vowed to Abraham and Sarah they'd children, the One who fulfilled that vow in Isaac, was ignored by Jacob.
Isaac's younger son didn't reference God. Didn't encounter God. Didn't fear or love or call upon God.
And then Jacob did. Continue reading →