Mark 1:21-28 – The 4th Sunday after Epiphany – for February 1, 2015

"The people were amazed by his teaching, for he was teaching them with authority . . ." (Mark 1:22)
It was in a college class in 1973 when one of my speech communication professors recalled Martin Luther King's appearance at a rally in the mid-'60s.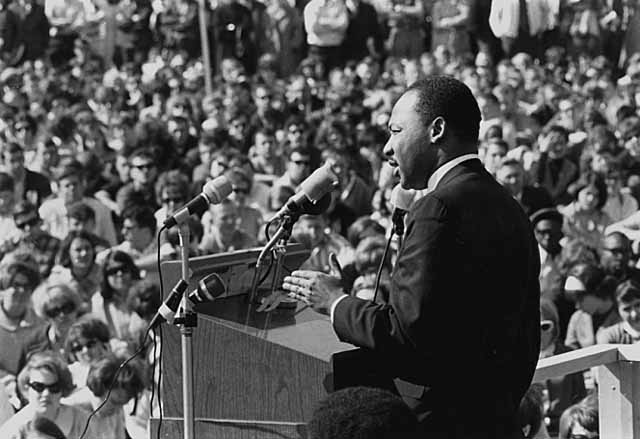 The professor was white, highly educated, and had been raised in Depression-era Texas. He described, as he lectured to his students, the remarkable reactions he'd witnessed as King inspired the crowd. There were men and women, young and old, poorly and richly dressed, black and white (along with the other colors humans are labeled with); some sat and others stood while all pressed against their neighbor as they listened.
And they all seemed to be listening. That's what amazed this professor, a dispassionate evaluator of speeches and debates. At some point, he had reluctantly shifted from King's riveting words to study those near him. King had captured the attention of every listener.
King spoke with authority.
King's words—his truths, hopes, dreams, metaphors, stories, confessions, criticisms, and challenges—seemed to impact and impress each individual. One smiled. Another nodded. The next wept. There was cheering, clapping, amens!, and hugs. Continue reading →