Exodus 3:1-15 – The 12th Sunday of Ordinary Time – for Sunday, August 31, 2014

"But Moses said to God, Who am I that I should go to Pharaoh, and bring the Israelites out of Egypt?" (Exodus 3:11)
After Moses was raised in luxury within the house of pharaoh, after he attacked and murdered an Egyptian, after he secretly buried the body in the sand, after he was frightened for his life, after he became a fugitive from justice, after he hid in a faraway country, after he strong-armed some shepherds and flexed his muscles for seven frightened (but impressed) women, after he was married and touted as a hero even as he continued to live a lie, Moses had a life-changing "and yet" moment.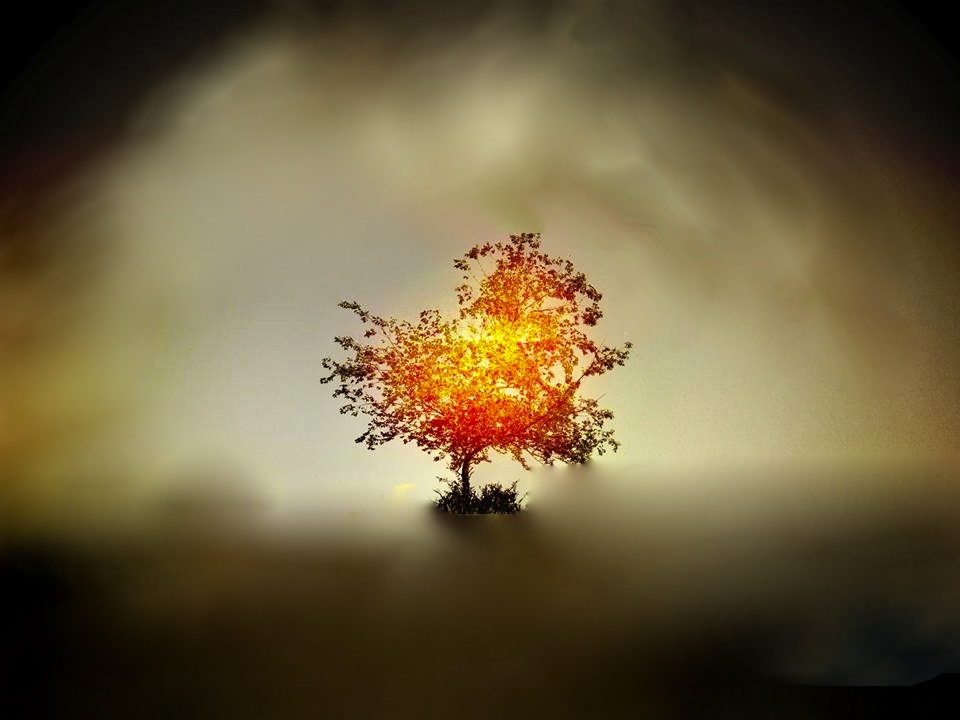 A bush burned and yet was not consumed.
After the Creator, the One above all others, the One given many names and without a name had created the world, after calling Abraham, Isaac, and Jacob, after declaring those who would be the chosen people, after triumphant glory and troubling disappointments from those God created, after the time of Joseph and abundance, after forgetting the creation, after the years and decades and generations of slavery and oppression that the chosen experienced, the Creator had a divine and decisive "and yet" moment.
A bush burned and yet was not consumed.
And yet.
That simple phrase informs my understanding of how God works. For me, "and yet" is a reminder that "there's more to come, more to learn and more to be surprised by."* Each week, as with these musings on the encounter in the wilderness between God and Moses, I find a way to work "and yet" into my Biblical wonderings. It's a gimmick. It's my so-called (laugh out loud here) brand. Sometimes, when revising an essay, I'll discover I didn't use it in the first draft! When that happens, I'll make sure to find a spot to put it into a sentence. In other words, the two-word conjunction wasn't crucial for conveying my message, but I felt I had to try to force it in.
That's the burden of gimmicks. Continue reading →