Acts 7:55-60 – The Fifth Sunday of Easter – for May 14, 2017

"But Stephen, enabled by the Holy Spirit, stared into heaven…" (Acts 7:55)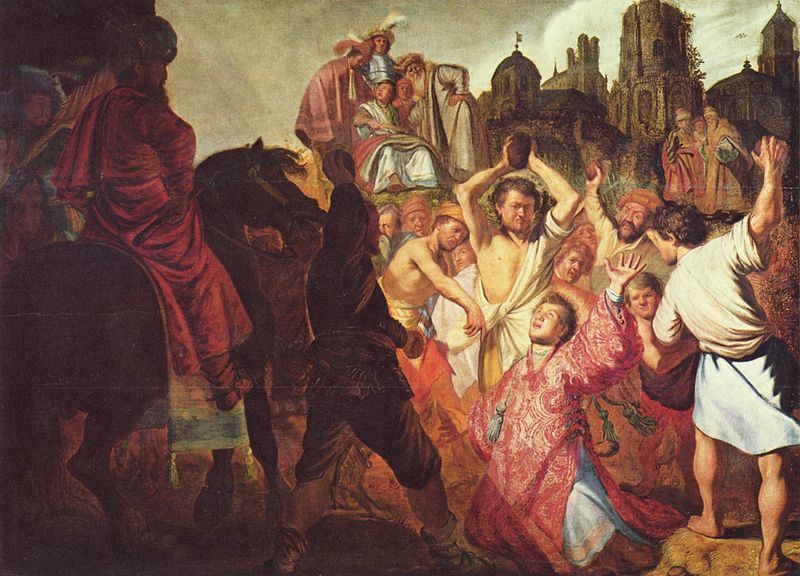 Two months after my thirtieth birthday, while serving my first real, live church, I was stoned.
No-no, this isn't a bad tale about bad drugs. Though I acted stupidly, this was accomplished while fully alert.
I did not know then, when gazing upward—not seeing an angelic choir or "heaven on display"—that the moment where rock and flesh collided would become one of the essential stories of my life.
Above me, the "heavens" seemed bluer than blue. But on the hard and cold ground below, I could barely move. What movement did occur produced pain.
Way back then, I had no illusions of being a Biblical Stephen righteously proclaiming "God's majesty and Jesus standing at God's right side." I was merely an associate pastor working with youth and occasionally stumbling into a church member's home or hospital room to share a prayer. I have told and retold this story, because it was essential and it is essential for understanding the erstwhile and everlasting faith I claim on the path toward Jesus' neighborly, servant-centered, impossible love.
On the second day of a church backpack, taking a jaunt with a few youth not far from where our tents were pitched by a Sierra lake, I decided to have fun. Tramping along a ridge, with last winter's snow covering the granite shoulder like frosting on a wedding cake, why not use the quickest return route to camp? Why not slide down the icy slope, butt on the cold stuff with hands for rudders?
I'll go first!
Whoosh!
I slammed into a rock outcropping halfway down the slope. Continue reading →