Luke 7:11-17 – The 3rd Sunday following Pentecost – for Sunday, June 5, 2016

"When he saw her, the Lord had compassion for her and said, 'Don't cry.'" (Luke 7:13)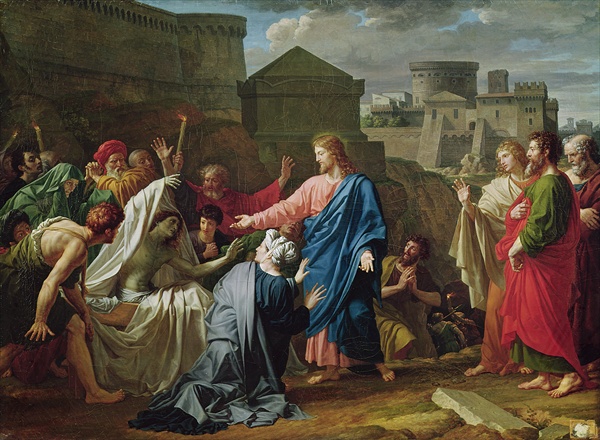 How did Jesus know the widow from Nain was a widow?
As an outsider to Nain, how did he easily and quickly identify her and her situation?
It was real easy to spot her as a woman.
It was relatively easy to see she was part of a funeral procession.
Perhaps from her emotional reactions, most could guess the funeral involved her child.
But how could a "stranger" know she was also a widow?
Her neighbors knew. They also knew that without husband and son, without income and status, she was dependent on Israel's charitable customs and the limited generosity of other impoverished villagers.
+Â Â Â Â Â  +Â Â Â Â Â  +
Last Thursday, I chatted with our only African-American male chaplain before our hospice's monthly Remembrance Service. I've known he was black since the first day I met him.
Last Wednesday, the death-of-spouse grief support group I've led since February finished its twelfth and final session. I've known since the first gathering that everyone who walked into the room and put on a nametag was a widow or widower. Continue reading →