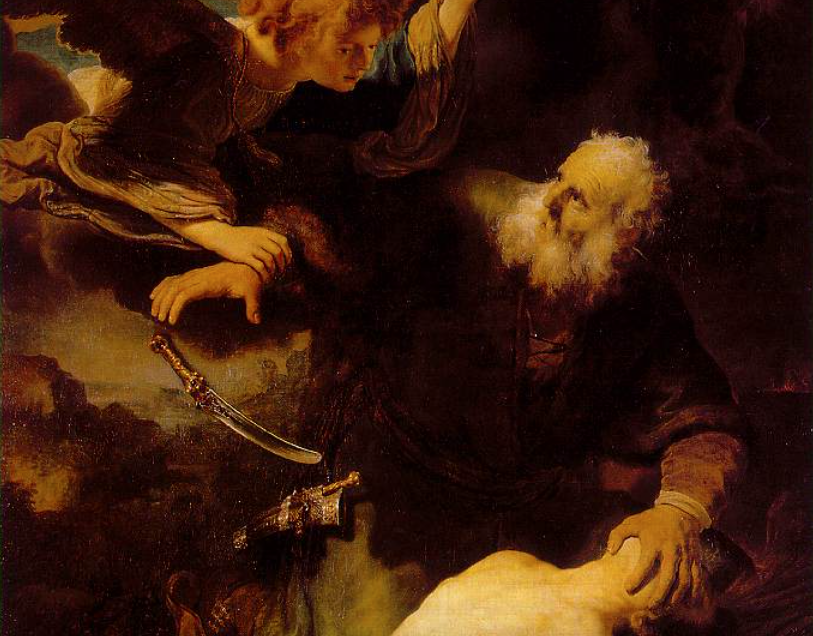 + Larry's List of Dark Corners, Holy Nudges, and Faithful Nonsense +
Jesus died for our sins.
I no longer believe that. (And yet I could be very, very wrong.)
Though having minimal academic credentials for expounding on the history and theology of the atonement, let me offer a simplistic explanation. Jesus, a good Jew, was part of a religious tradition that included atonement. Jewish religious ceremonies during (and before) Jesus' era routinely included the ritual sacrifice of animals. There was an ancient belief about blood sacrifice, perhaps most famously depicted in Genesis when Abraham takes his son Isaac into the wilderness. The eventual "first responder" for the three major monotheistic faith traditions (Judaism, Christianity, and Islam), Abraham was ordered by God to sacrifice—to ritualistically offer and kill—his young son as a demonstration of . . . what? Loyalty? Fidelity? Trust?
In the middle of nowhere, father and son gathered wood for a fire.
An altar of sorts will be created.
Continue reading →