You are an egret on a gloomy day in the San Joaquin Valley.
Which, for me at that very particular moment, felt the same as, "You are the light of the world."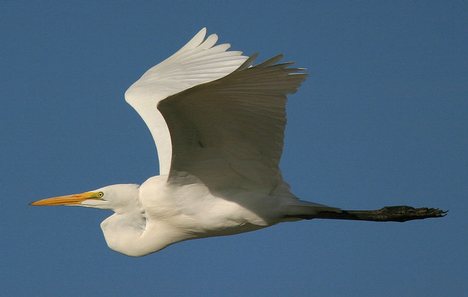 On a recent morning, I'd read the snippet from Matthew on "the light of the world," a passage I've used with sermons, Bible study, and—in deeply private ways—for my prayer life.
Hours later, while pedaling through a park, I glanced right, abruptly squeezed my brakes, and came to a complete stop. An egret stood, still as a statue, in the middle of the field. Behind, vehicles rumbled by on a busy street. Beyond the roadway, suburban homes sprawled, backyards jammed together, and endless driveways poured more cars into the Fresno-area roads. Above and around me, low clouds dulled the day, creating a vase expanse of monotonous, relentless gray.
The 5th Sunday of Epiphany – for February 6, 2011

"You are the light of the world. A city built on a hill cannot be hid." (Matthew 5:14)
The egret, a magnificent bird with feathers as white as fresh snow, remained immobile. It seemed, in that dreary cold, like "the light of the world."
Alive. Glowing. Phosphorus.
I stood, watching. I pray for my faith to be that bright. That metaphor. That truth. To be, if only for a handful of others, if only once or twice in a lifetime, alive and glowing and phosphoric enough so that those others may see my, in Matthew's words, "good works and give glory to your Father in heaven."
I wish all of us would remember that we are the light of the world, that we are called to shine forth with beauty and mercy. It's awful hard these days to "shine forth" with the divides between red states and blue states, liberals and conservatives, angry Biblical literalists and people like Christopher Hitchens and his God Is Not Great atheism. On too many days, the world seems roiling with hate and spoiling for a fight. What difference can I make? What difference can you make? Continue reading →