I remember the glimpse.
One of the hikers next to me suddenly said, "I think I see a large mammal over there!"
All four of us looked over there.
I saw it. The "large mammal" was maybe two hundred yards away: a bear.
On the third day of our church backpack, camped at 9,100 feet near a lake, and chatting after a leisurely lay-over day breakfast, we'd spotted a smallish bear. Call it St. Bernard-sized, probably a year or so old. Really, for a bear, being compared to a St. Bernard means that it's small!
Epiphany – Transfiguration Sunday  – for March 6, 2011

And he was transfigured before them, and his face shone like the sun, and his clothes became dazzling white. (Matthew 17:2)
The Ursus Americanus—the Latin name I'm sure any self-respecting black bear would deny ever using—trotted along the lake's shore, heading away from us. I knew, having explored that area yesterday, the bear headed for a granite-bound drop in elevation to a valley below our lake basin.
We spread out, cameras ready, seeking the bear.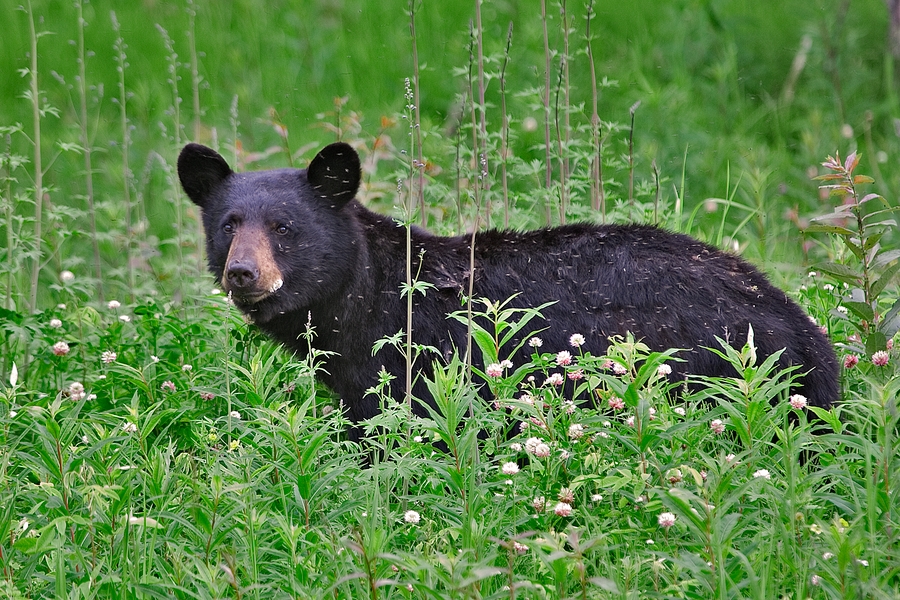 No bear.
No bear anywhere.
South, north, no bear. I looked up the ridge, down the ridge. No bear.
In the handful of seconds it took us to scurry to the bear's last location, the bear had vanished. It seemed a daytime mystery, a sunlit ghost.
All we got was a glimpse. But the bear had been there. All of us had seen it. Four pairs of "there's a bear!" eyes weren't lying.
Glimpses are essential parts of our faith experiences. A glimpse of truth can last a lifetime. A sudden and singular idea—often depicted as a light bulb clicking on in a cartoon—can burn brightly in our minds for years until the irrepressible thought becomes reality. Continue reading →