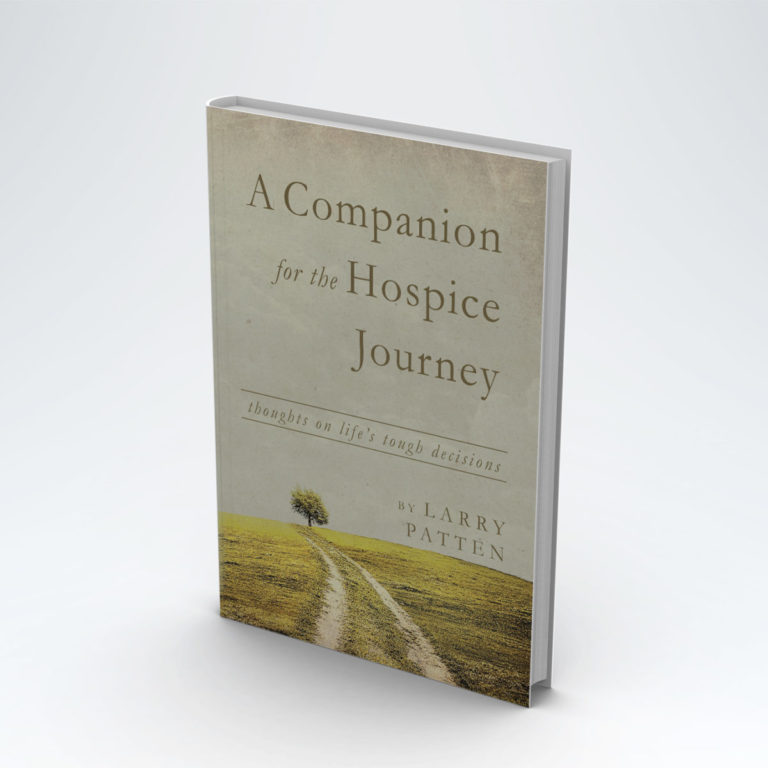 A Companion for the Hospice Journey is available at Amazon, as a paperback ($10.99) and e-book ($5.99)
Companion offers easy-to-understand information about hospice care.
If someone needs to know "right now" about what hospice offers, this the book for you.
If a hospice professional wants a resource to recommend to patients and family members, this is the book for you.
If you or your organization might want multiple copies of Companion, please contact me (send to: larry at larrypatten dot com). We can discuss the number you need, costs, and how to pay.
I am open to speaking engagements. Again, please contact me if you have any interest. If I had "wishes" for any presentation I do, it would be to:
Chat with those who should know more about hospice (which can include some health care professionals!)
Engage with people that are fearful, ignorant, or doubtful about what hospice care means
+ + +
This book is direct and comprehensive, yet oh so gentle. Since everyone dies, whether we want to admit it or not, Companion for the Hospice Journey is a must read for all. It will be very helpful if you are facing end of life choices. It will be equally helpful if you are healthy and well.
+ Hospice RN Barbara Karnes . . . author of the essential hospice resource "Gone From My Sight"
I hope you'll read this book before you need hospice help. I highly recommend it to anyone facing life-threatening illness or grief. I wish I'd had this book before or during my husband's illness. It would have spared us much suffering, but I'm grateful to have it now.
+ Elaine Mansfield . . . author of Leaning into Love: A Spiritual Journey through Grief, TEDx speaker, hospice bereavement volunteer, bereavement group leader
My other books:
A COMPANION FOR THE JOURNEY is a self-published devotional that I hope will be—as the title states—a companion for individual or group reflection. Though designed to match Lent's 40 days, I also wanted Companion to be appropriate for daily readings along the journey of faith. Does it work for Lent? You betcha. But it's also for other times, from groups seeking a common resource or an individual desiring inspiration for personal reflection.
Companion has 41 reflections mostly on the Lord's Prayer. Since you're a responsible adult, you can read it anyway you wish . . . however, it's designed so that each brief "chapter" can be read on a daily basis in a matter of minutes. As your companion, I hope my words will invite your questions, disagreements and insights about the relationship between Creator and creation.
It's available HERE on Amazon as a paperback ($6.99) or Kindle ($2.99).
* * *
In 2014, I published a second collection of essays. Enthralled with the first book's title, I didn't want to make too many changes (and having a "brand" is important according to experts) and so called it ANOTHER COMPANION FOR THE JOURNEY. Though it doesn't have the focus of something like the Lord's Prayer, this second book can also be used for individual or group reflection and–clever me–it's a swell resource for Lent.
It's available HERE on Amazon as a paperback ($6.99) or Kindle ($2.99).