Luke 23:33-43 – Reign of Christ / Christ the King Sunday – for Sunday, November 20, 2016

"He replied, 'I assure you that today you will be with me in Paradise.'" (Luke 23:43)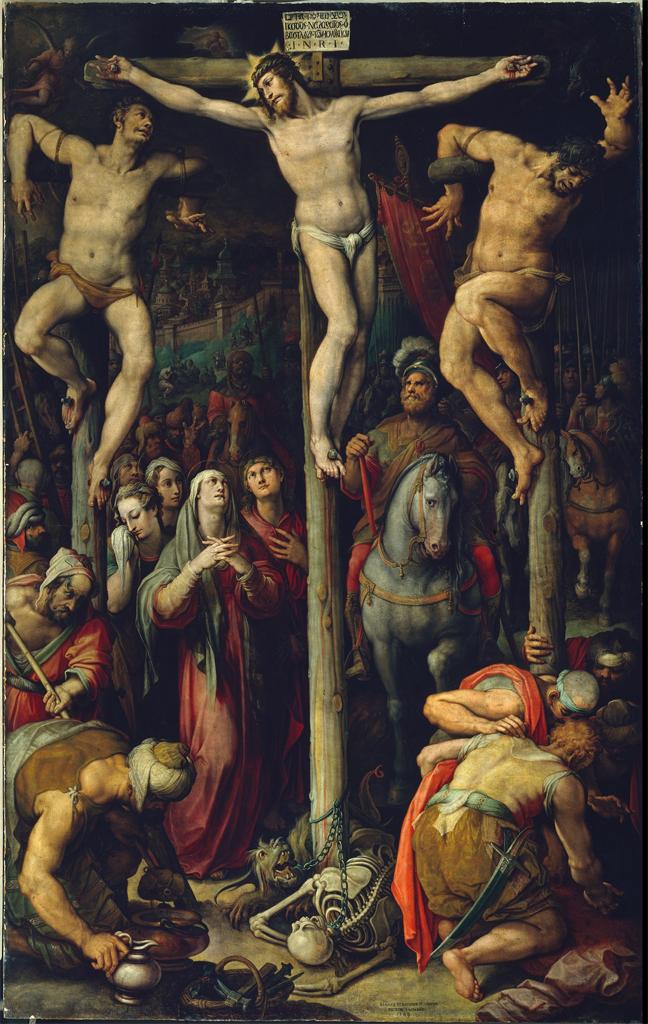 It is November.
Here in Fresno the summer heat has booked a flight to Australia. Our famous Tule fog has made its gray, murky entrance. It's a time of transition, when the oranges are still green and the green leaves on the deciduous trees are turning orange. Autumn shrugs its shoulders and leaves drop like dandruff. Pumpkins anchor doorsteps, once the hollow stars of Halloween, now anticipating Thanksgiving. It's a restless threshold time, a season betwixt the seasons.
Reading the lectionary in November is unsettling. Just when you're creating a grocery list for Thanksgiving or dreading that it's your turn to host the family Christmas gathering at your house, a Biblical guest arrives. It's Jesus, and he's nailed to that humiliating cross. The lectionary readings have dragged us toward the place called the Skull, with battered Jesus hanging between two criminals.
We could ignore it. Folks who aren't part of churches already do. The transitions are easy for them: let the Halloween pumpkins linger for Thanksgiving or buy some new ones and use the gourd's innards for fresh pie to serve for dessert. Easy as 1-2-3, right? (Well, easy except for those darn goopy seeds.) In the supermarket, exchange the freestanding, life-sized cardboard cutouts of the Pilgrims and turkey with Santa and the reindeer.
It's ye olde seasonal switcheroo! Again, easy.
The cross bound Jesus? Not so easy. Continue reading →