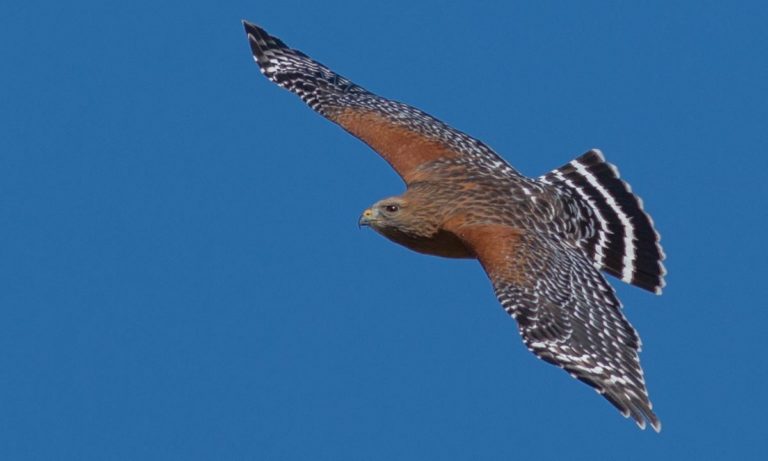 Once we had a predator settle into our neighborhood.
Which fascinated, but didn't frighten, my wife and me.
What did you think when I mentioned predator? How about if I had written Buteo lineatus instead? Somewhere nearby, probably less than a block away, and way, way up in the one of tallest trees, a red-shouldered hawk had unpacked its suitcase in our neck of the 'burbs. For weeks, we heard a sharp, repetitive cry across the street. At first, I was convinced it was a bird and probably a robin or blue jay protecting its nest. A few times I wondered if it was a bird in trouble, fallen from nest and parent.
I also imagined the sound could be one of our brash, street smart squirrels. They always seem ready to rumble. Not long ago, I had a squirrel scamper away from me and then dash up a tree. Out of harm's way, it settled onto a branch to squirp-and-chirp at me. I felt like I was a bad boy and being scolded.
Finally, we spotted Buteo lineatus. A red-shouldered hawk was perched at least twenty feet from the ground, in a tree beside our driveway. Continue reading →