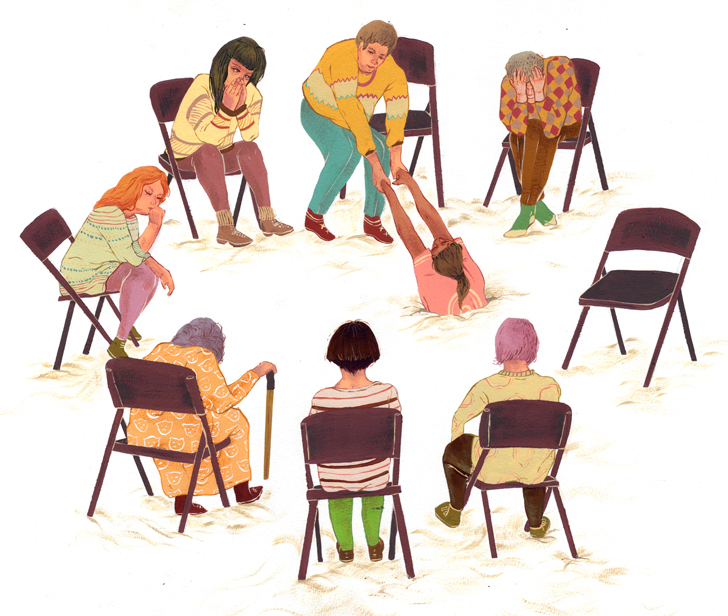 It is over.
The "Amen" has arrived.
August 27, 2020 was my last day of gainful employment at Hinds Hospice. In August of 2010, I started as a volunteer. I mostly visiting hospice patients in their homes whenever the Volunteer Coordinator gave me an assignment. In the summer of 2011, the person in charge of Hinds' Center for Grief and Healing was wondering about having a volunteer handle some of the Medicare-required bereavement calls. Kathy Cromwell interviewed me and decided to take a risk on this grumpy old fella.
It was a risk because it required extensive training, trust I would do the work, and (drum roll, here) giving a volunteer complete access to the confidential medical records of all past and present patients served by Hinds Hospice.
In the early spring of 2012, Kathy offered me a position as (cheering and clapping) a part-time Bereavement Support Specialist (BSS, which is the plural form of BS). And thus, my last official, paid, semi-responsible, and modest ministry began on April 30, 2012.
Since then, by my conservative estimates, I probably made around 25,000 phone calls.
I facilitated maybe thirty grief support groups with 300-400 grievers in them.
I wrote a book . . . though on my "clock," and not hospice's. And, hey, I could never promote it at Hinds 'cuz it would be a "conflict of interest."
I learned how to professionally wash my hands. Take that, Mr. Pandemic!
I became an award-winning cookie maker.
I spent time with some of the most compassionate people I have ever, ever, ever met. My colleagues were people who entered hospital rooms to be with anguished parents who had just experienced the death of a child. My colleagues were people who showed up a few moments after a loved one had died by suicide and offered stunned families tender, professional support.
I got to work with nurses, home health aides, social workers, chaplains, and physicians. I sparred with some of them about trivial and critical things. I respected every one of them.
I made mistakes. Early. Often.
Because I'm an old school preacher and spent way too many waking hours pondering three-point sermons, let me share three things that symbolize this final decade of ministry:
First. Still a volunteer, I watched a woman arrive at the office with a bulky object. After chatting with Maria, the Center for Grief and Healing administrative assistant, this unknown-to-me woman carried that "object" into my colleague Lori's office and left it there. What was it? Lori wasn't there, so I scooted across the hall for a sneaky peek. It was a casket. Hand-made. Plush fabric covered the wood. It was, literally, a little bit larger than the size of a typical infant. Sigh. I stared at it. I wept. So extraordinarily beautiful. So incredibly sad. The woman, Maria told me, had volunteered to make the caskets if a family needed one. Thanks be to God for the gift of life even in the worst times of life.
Second. Of those thousands of calls, I can recall one of the men I talked with who didn't want to talk. "I don't want to talk," he said several times. He cried. He kept talking. And then, at some point in a conversation that probably lasted at least a half-hour, he mentioned his wife's robe was still hanging in the bathroom. She had died weeks ago. His voice a wet whisper of tears and truth, he said he sometimes went into the bathroom and dug into her bathrobe's pocket. There, his wife always kept a hankie. He would pull it out, press it against his nose, and take a deep, deep breath. Her fading fragrance filled him. Thanks be to God for the gift of life even in the worst times of life.
Third. A woman in my last grief group—run on Zoom—was crushed after the death of her beloved husband. He was her rock. Her soul mate. Her everything. At the beginning of group, all she could do was cry. Or be silent. Or give brief, terse responses. But she kept showing up. She kept being present and attentive. Near the end of the group, in one of the little Zoom boxes, I witnessed her smile. It was a natural, relaxed, welcoming smile. The group had always supported her. I had tried to be as careful and gentle with her as possible. And there came that moment, in her smile, where I sensed she had begun to heal. Thanks be to God for the gift of life even in the worst times of life.
My last official bereavement phone contact on August 27, 2020 was one of our BV Call #1s (scheduled for six weeks after a death). It was to a woman who had not answered our Risk #1 Call (two weeks after). There was, again, no answer. I left a message on a stranger's phone. I told her, for I know this to be true, that if she needed any support from the Center for Grief and Healing, we would be there for her.
Thanks be to God for the gift of life even in the worst times of life.
It was good ten years.
I wonder what comes next?